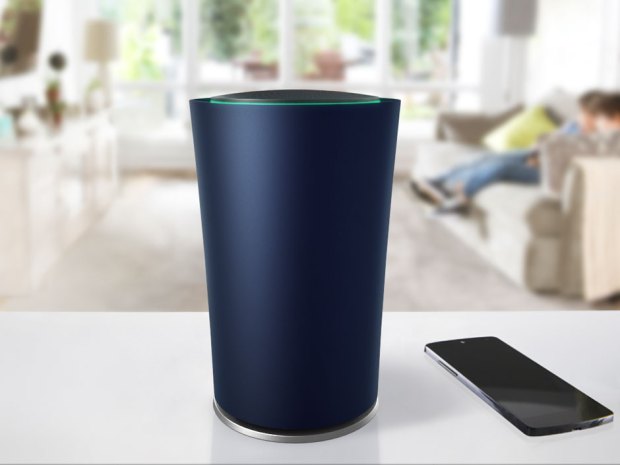 Today, Google (NASDAQ: GOOG) released a state of the art Wi-Fi router called the OnHub. It's elegant, powerful and easy to use. For me, and many other frustrated consumers, it could not have come at a better time.
Just yesterday I was installing a new Wi-Fi router in my apartment. Two days prior to that, I was on the phone with Charter (NASDAQ: CHTR), trying to figure out why my router wasn't connecting with my modem. This was literally an hour after the technician came out, set up the system, and said that everything was okay. I believed him. I had forgotten lesson number one of being a human being: never trust a cable company.
A cable company telling you there is no problem is like Kim Jong-un telling people that he's holding free elections. You want to believe him. North Korea will even release a few pictures of people walking to the polling booths. You can see them voting! Maybe they do vote, and Kim Jong-un is just so great they all want him in office. It all seems semi plausible. Then you snap out of it and realize that North Korea is a totalitarian wasteland and the people in charge do not care about the people they are supposed to be serving. Sounds like some cable companies I know!
After being informed by Charter's customer service that I was going to have to purchase and set up a new router on my own, I ordered one off Amazon (NASDAQ: AMZN). That was easy enough, but then I was faced with the task of using the router's web page in order to connect it with my modem.
Imagine the first website ever built. Take that, make it twice as slow and half as visually appealing, and you've got your average Wi-Fi setup page. It's as if someone was tasked with making these sites as counterintuitive as possible. You shouldn't need a 30 page manual to navigate a simple web page.
How do these companies get away with this? Wi-Fi is essential these days. To me, it's like having running water. Or a refrigerator. Imagine buying a refrigerator, but then Sears (NASDAQ: SHLD) tells you to put it together yourself. Oh, and if you want to connect the freezer to the fridge so that they work in sync, be ready to spend three hours on painfully old, buggy website. If you do get it all working, you can bet that about once a month you'll come home from work and the whole thing will be shut off. Your food is going bad? Sucks for you. Sears is sorry it's not sorry. Better just unplug it and plug it back in, as that's still somehow the best solution to fixing this particular problem. Unplug, plug, watch the blinking lights, pray.
If that were the case with appliances, people would demand better options. Yet, somehow, it's been okay for Wi-Fi routers to have the same issues for all these years. Finally, Google is promising to change all that. They have a track record of making intuitive, simple technology that works great across multiple platforms. I am inclined to believe that the new OnHub, which will be controlled by an app for easy troubleshooting, will be just as functional and easy to use.
Google won't even have to work that hard to convert people. It's like living in North Dakota, when the only pro sports team you have to root for is the local minor league baseball outfit. If the New York Yankees decide to move to North Dakota, you better believe those locals are going to start rooting for the Yankees. It's not like the tiny minor league team has been providing the best product. Both Google and the Yankees might be evil corporations, but if they can provide me with an amazing service then they will have my undying fandom.