Retail sales
in the US grew 0.3% in February as expected. This comes after a -0.6% report for January. Core retail sales, excluding auto, also rose 0.3%.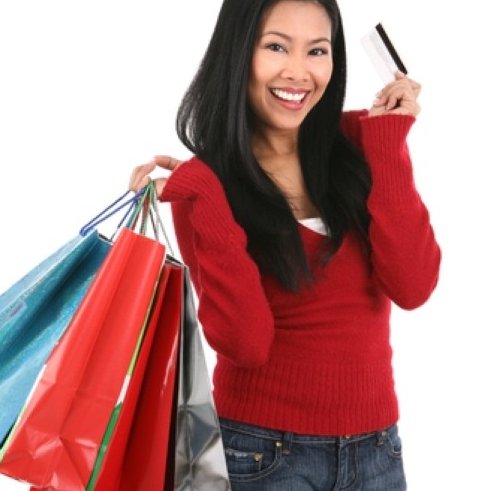 Economists had forecast a rise in
jobless claims
from 323K to 334K. Instead, the latest jobless claims number came  in at 315K, was the lowest reading for a week, in 2014 so far. 
The
USD/JPY
rallied after the releases. However, it is not clear if it has made the turn against this week's decline. If it does, it would indicate a bullish continuation of a rally that started in March.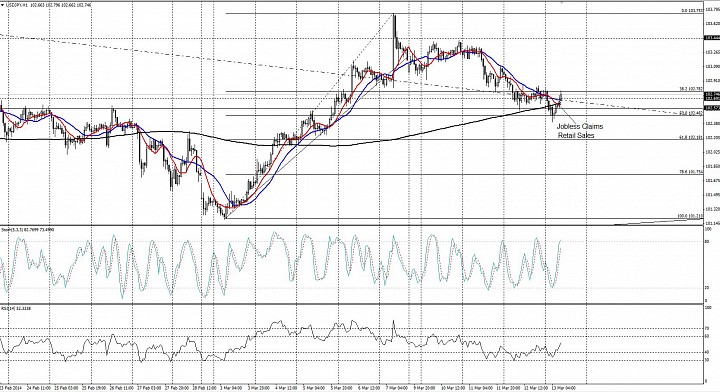 (USD/JPY 1H Chart)

This was one of the Buy USD/JPY on a dip ideas expressed earlier in the week. I wanted to look at the 4H chart and stalk the stochastic to be near 20 and RSI to be near 40. We got this set-up during the 3/13 European session right before the US session. Price was briefly between the 50%-61.8% retracement level.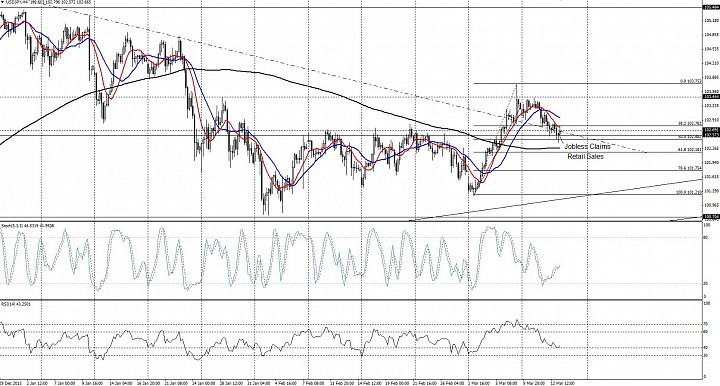 (USD/JPY 4H Chart)
Let's see if the market will turn this week's price action around.