Shares of Alibaba fell as much as 6.93% in pre-market trading Wednesday after the company reported its fiscal first-quarter results. The e-commerce giant reported revenue of 20.24 billion yuan or $3.265 billion, which represents 28% YoY increase. However, its June quarter revenue missed the consensus estimate of $3.39 billion, sparking speculations that Alibaba is witnessing the impact of a decelerating Chinese economy.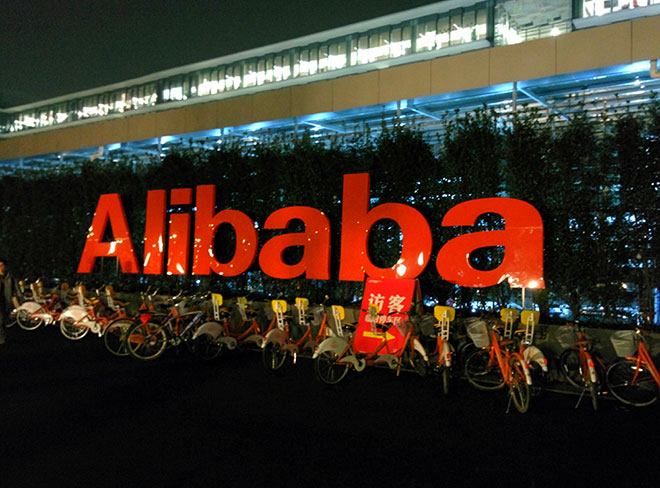 Alibaba's mobile GMV jumps to $60 billion
Alibaba posted 59 cents a share in non-GAAP diluted earnings per share, slightly better than the Wall Street consensus of 58 cents per share. The total gross merchandise volume (GMV) from its China retail marketplaces rose 34% YoY to $109 billion. The GMV growth was hurt by the suspension of online lottery sales.
Alibaba said mobile...
More