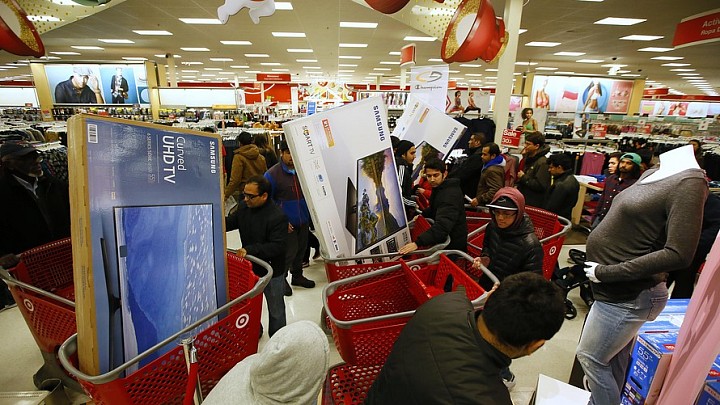 Target Corp. said early Friday that Thanksgiving was a record-breaking day for its e-commerce platform, with traffic and sales outdoing Cyber Monday 2015, driven by electronics sales.
More than 60% of the retailer's online sales were on mobile devices, Target TGT, -0.01% reported.
Target wasn't the only retailer to tally strong e-commerce sales. Thanksgiving generated $1.15 billion in online sales between midnight and 5 p.m. Eastern, according to Adobe, a 13.6% year-over-year increase. Mobile devices generated $449 million, up 58.6% from last year and a record, according to the organization. Smartphones drove $322 million in sales, while $127 million in sales were made on...
More