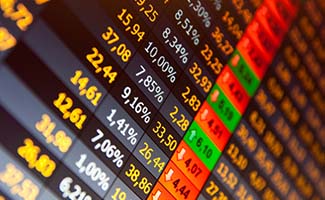 On today's episode of the Zacks Friday Finish Line, Content Writer Ryan McQueeney and Editor Maddy Johnson take on this week's biggest stories, including the results of Amazon Prime Day, video streaming giants dominating the Emmy nominations, and a preview of Netflix's upcoming earnings report.
Make sure to subscribe and leave the show a rating on iTunes !
Before jumping into this week's market stories, the hosts took some time to recap the latest political saga: Donald Trump Jr.'s meeting with a Kremlin-connected lawyer. In what started as another mundane story connecting the Trump campaign to Russia, things got pretty crazy after Trump Jr. tweeted out his own personal emails related to the meeting. Maddy and Ryan gave a quick summary of-and poked some fun at-this ridiculous story.
Next up, the hosts jumped into the results of Amazon's AMZN third annual Prime Day, which dominated the attention of online shoppers on...
More