Following up on my look at how recent changing expectations around China helped to drive a rally in commodity currencies, lets dig in and look at one of the currencies impacted and which is at an important level  - the EUR/AUD.
The question remains, do we have a new impulsive move on hand? Or is this just a dead-cat bounce?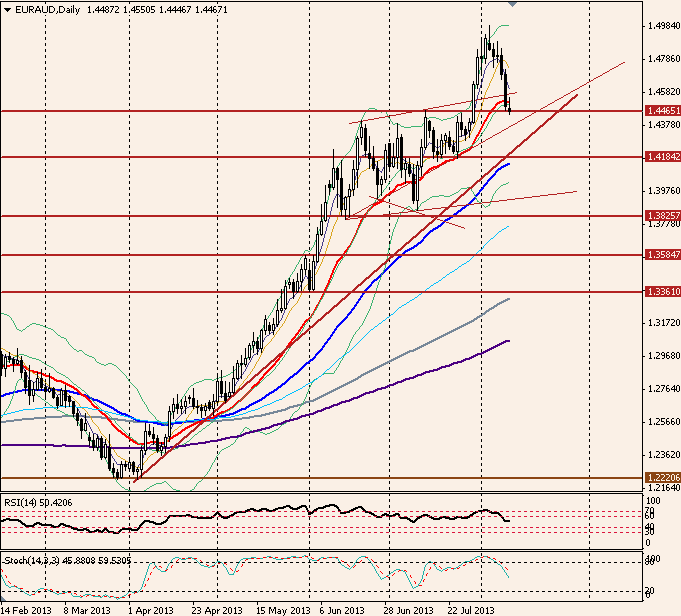 If you look at the daily chart, the pair has had a prolonged rally over the last 4 months, though throughout most of June and July the pair was caught in a sideways consolidation.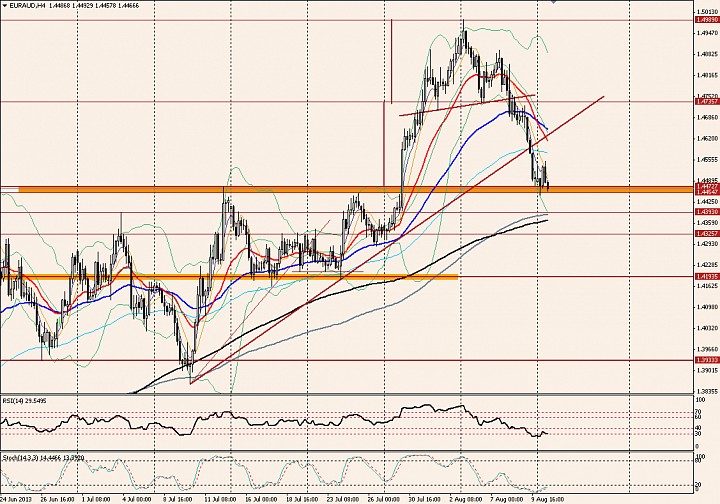 After breaking through the 1.4440 area, the pair surged to near 1.4990, which we see here a bit more clearly in the 4-hour chart, which was followed by a
nice head-and-shoulders pattern
with a measured move back down to that old resistance level, which it now tests. This is a critical level then, and a break would signify that we fall back into the range we had throughout the June/July period - 1.4440 to 1.3870.
I'm having a little bit of a hard time believing that the recent move in commodity currencies is for real, and since we have been in a long-term uptrend in the pair, my expectation is that this may be an opportunity to buy on a pullback/dip. However, I will wait for signs to confirm one way or the other. 
Therefore, I'll be watching this and all other commodity currency crosses extremely carefully this week for signs of extension or reversal. We also have some
important data from Europe
to consider as the week moves along.
- Nick