There was a forecast in my previous post. So it's time to check out the answer!
Durable-goods orders jump 22.6% in July on Boeing contracts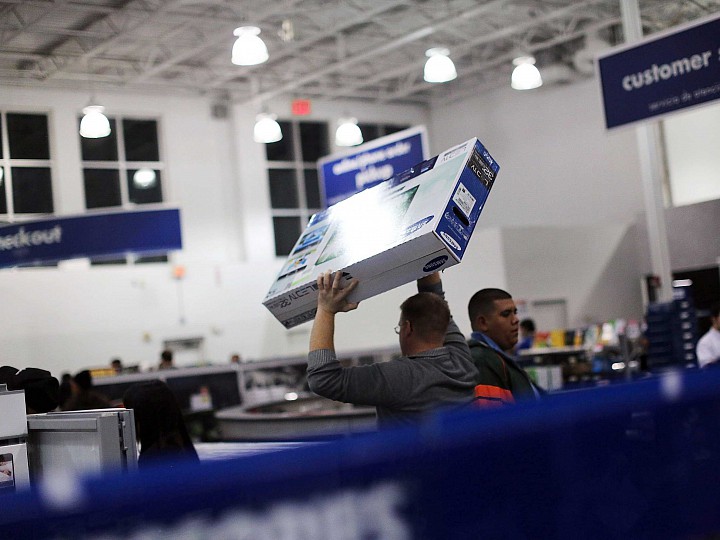 Orders for U.S. durable goods skyrocketed by a record 22.6% in July because of a surge in contracts for Boeing aircraft, but bookings actually fell for most other industries, the Commerce Department reported Tuesday. Economists polled by MarketWatch had expected durable-goods orders to surge by 12.6% after Boeing signed a record number of contracts for new jetliners in July. Demand for cars and trucks were also strong again, up 10.2%. Yet orders excluding the transportation sector actually fell 0.8% amid widespread weakness. Orders for primary metals, machinery, computers and defense goods all declined. Softening the blow of a generally weak July was a sharp upward revision in orders for June - to a 2.7% gain from a prior 1.7%. Orders for durable goods can gyrate from month to month, but bookings so far in 2014 show that businesses continue to spend at a moderate pace that's somewhat below the historical norm at this stage of an economic recovery. Orders have climbed 4.3% through the first seven months of the year. Orders for core capital goods - a measure of business investment - dropped 0.5% and fell for the third time in four months. But shipments of core capital goods, a category used to help determine quarterly economic growth, rose by 1.5% in July and have risen for three straight months.

via marketwatch