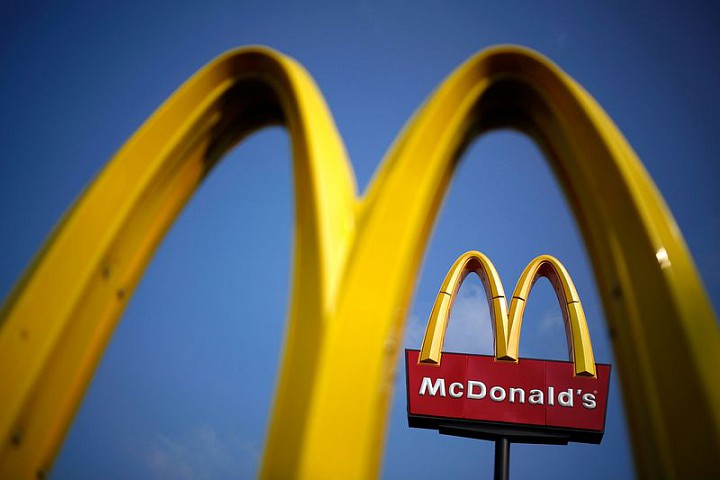 Hundreds of thousands of unfilled jobs threaten investment
Shortage of workers 'keeps executives up at night,' PwC says
Better-known for low-paid jobs than generous incentive packages, McDonald's Corp. is facing a labor shortage so dire in Hungary that it's offering free rooms to out-of-town burger flippers.
The accommodation -- a rare benefit in the more than 100 countries where the fast-food giant sells Big Macs and Happy Meals -- is just one perk employers in eastern Europe are dangling to fill open jobs. Others getting sweeteners include cashiers at Lidl Ltd. in Prague and software developers in Bucharest.
Once deemed a land of abundant cheap labor, the region has become a headache for employers. Aging populations, an aversion to mass immigration and the exodus of millions to richer European states have left thousands of jobs unfilled and bumped salaries higher. That spells increased costs for companies, and the threat of reduced investment for economies that have thrived since European Union membership.
"The labor shortage is what keeps executives up at night across eastern Europe," said Robert Bencze, director of PricewaterhouseCoopers LLP's human resources consultancy business in Budapest, citing an annual PwC survey. "The first question investors now ask themselves before coming here is 'will I be able to find enough employees to make my business work?"'
The labor drought is worsening at an alarming pace. The number of unfilled positions climbed 166 percent in the past two years to about 110,000 in the Czech Republic, where unemployment is among the EU's lowest. In Latvia, that share has tripled over the past year while in Poland it's doubled since December.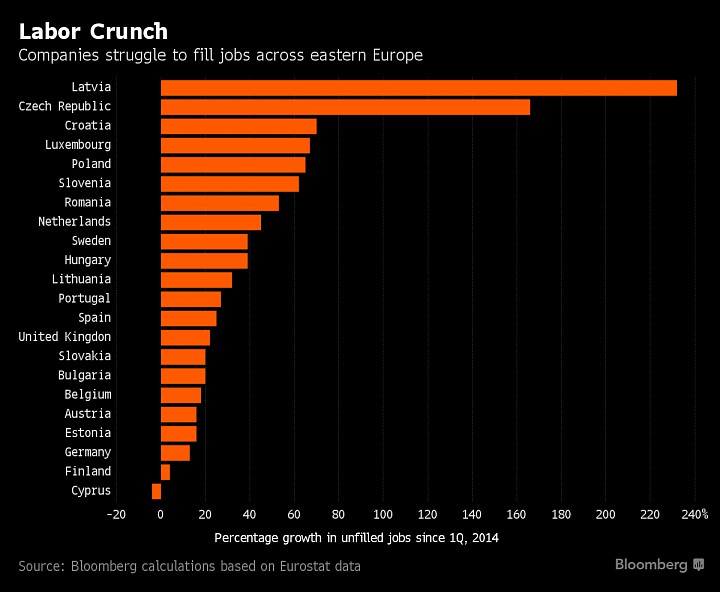 In a bid to fill its own vacant jobs, McDonald's ran ads this year in Hungarian newspapers offering...
More