From mid-July to mid-August, bitcoin fell from around 316 to around 163. AFter this dip, btcusd has been consolidating with a slight bullish tilt.

Bitcoin (BTCUSD) Daily Chart 9/10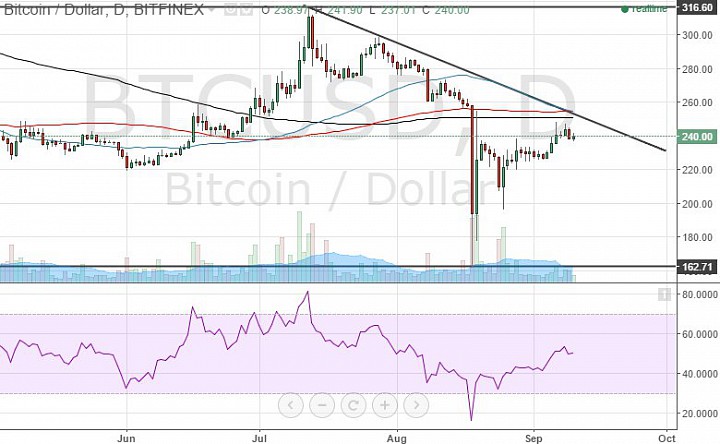 (click to enlarge)

Th edaily chart shows the virtual currency drifting since last week to about 250. Price is just under a falling trendline and the cluster of 200-, 100-, and 50-day simple moving averages. This 250-260 area will be a critical resistance, and I think we will see some bearish attempt going into next week. The first target to the downside would be the 220 pivot, then the 200 psychological level. The 163 low might be slightly aggressive because we saw that there was strong buying in this 163-180 area.