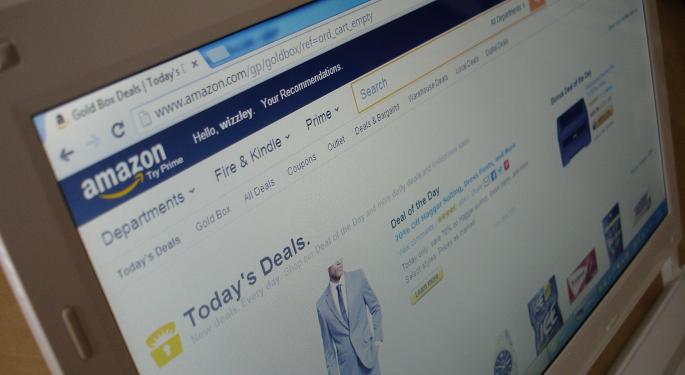 The market is optimistic over a Wall Street Journal report that says Amazon.com, Inc. AMZN 1.44% will announce new Private Label brands including Happy Belly, Wickedly Prime and Mama Bear.
Gene Munster of Piper Jaffray asks whether Amazon will make Private Label as Prime exclusive, which will make "existing Prime users more engaged and quicken the Prime flywheel."
Munster says the e-commerce giant isn't new to Private Label, as he refers AmazonBasics has been Amazon's successful private label and is expanding into new verticals. Currently, AmazonBasics offers 729 items for sale including Electronics, Cell Phones & Accessories, Home and Kitchen, Office Products, Industrial and Scientific, Patio, Lawn and Garden and Automotive.
Contrary to market perception that Private Label will boost Amazon's margins, Munster noted, "While private label is higher margin, it's also lower price so we believe the impact to gross profit dollars will be closer to neutral. Private label will account for a fractional at best percentage of total items sold given we expect Amazon will sell 7.2 billion items this year."
Munster, who maintained an Overweight and $800 price target on the stock, said Amazon could be eyeing the wallet share of consumers' food and grocery spending with its non-perishable private label strategy.
According to TipRanks, Munster has a five star rating with a success rate of 59 percent and an average return per recommendation of +17.5 percent. The analyst is ranked 5 out of 3,910 analysts.
Date
Firm
Action
From
To
May 2016
Nomura
Maintains
Buy
Apr 2016
Axiom
Maintains
Buy
Apr 2016
Goldman Sachs
Maintains
Buy
© 2016 Benzinga.com. Benzinga does not provide investment advice. All rights reserved.