Tesla (TSLA) is having a party right now.
The electric car maker is holding a "handover party" for its first 30 Model 3 autos. Below are two of the shots from the live feed.
To be sure, the pomp is definitely flowing.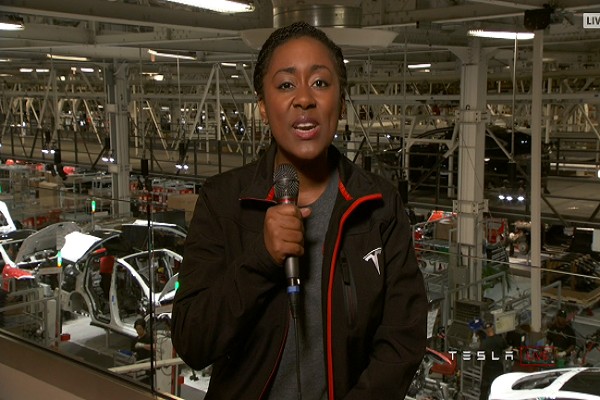 How to Trade Tesla
Shares of Tesla tend to fall once the rubber meets the road.
With thirty lucky drivers excited about the upcoming hand-off of the first Model 3 vehicles later this week, investors have reason to be wary. The company's stock has fallen the week and month after both of the last two Tesla release cycles.
The day after the first ten Model S vehicles were delivered on June 22, 2012, Tesla stock dropped almost 2%. By the following week, the stock had fallen almost 10% -- closing at precisely the same level three weeks later, a month after the first delivery.
When the Model X was delivered in September of 2015, the stock initially staggered upward a cool 0.71%. By the next week, the stock was down 8%. Three weeks later, the stock had fallen another 6 percentage points, sitting 14% lower than the day the cars...
More