Intel announced the planned acquisition of machine vision technology company Movidius.
Movidius' technology will be used to enhance Intel's machine vision platform RealSense.
Machine vision and AI, expected to be very high-growth sectors, are key elements of Intel's strategy.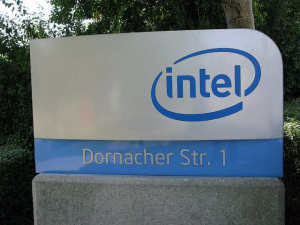 In February Amigobulls reported that Alphabet (NSDQ:GOOGL) was using chips from startup Movidius for the development of next-generation Virtual Reality (VR) headsets. Movidius, a company specialized in low-power machine vision for connected devices, has been working with Alphabet to accelerate the adoption of Artificial Intelligence (AI) within mobile devices. Now, the machine vision startup is being acquired by Intel (NSDQ:INTC).
"I'm excited to announce the planned acquisition of Movidius by Intel," said Movidius CEO Remi El-Ouazzane. "Movidius' mission is to give the power of sight to machines. As part of Intel, we'll remain focused on this mission, but with the technology and resources to innovate faster and execute at scale."
"Our leading VPU (Vision Processing Unit) platform for on-device vision processing combined with Intel's industry leading depth sensing solution (Intel RealSense Technology) is a winning combination for autonomous machines that can see in 3D, understand their surroundings and navigate accordingly," continued El-Ouazzane, adding that Movidius has been working with high-profile tech companies such as Alphabet and Lenovo Group (OTC:LNVGY) to give sight to smart devices including drones, security cameras, AR/VR headsets and more.
Also Read: Can Intel...
More