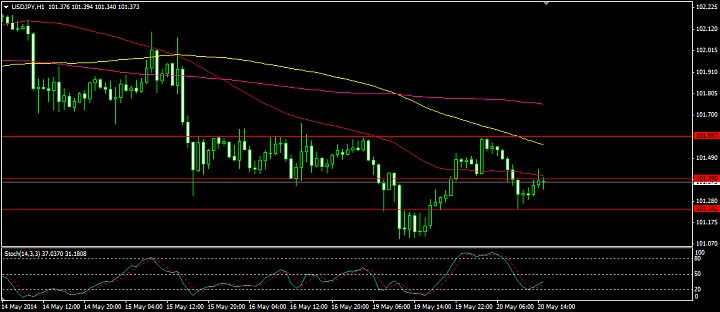 (USDJPY : Hourly Chart)
USDJPY got some strength and rose after finding support from 101.24 as investors are waiting for Fed meeting minutes to gain insight on the bank's view on the economy. The pair might find resistance at 101.39 and again come down or if it continue to rise it will find the next resistance at 101.59. Demand for Yen continued to be supported by the expectations that the Bank of Japan will refrain from further stimulus in the near term. The Bank of Japan Governor Haruhiko Kuroda recently indicated that the Bank's assessment of the economy remains upbeat.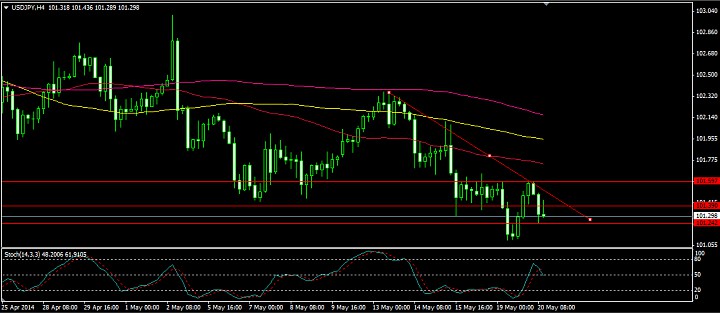 (USDJPY : 4 Hour Chart)
On the 4 hour chart, there is a descending triangle which is giving a bearish signal that the pair might break the support and continue following downtrend.However the pair might also reverse this trend by breaking the resistance trend line if the Fed gives hawkish tone in tomorrows meeting minutes release.
Bank of Japan Monetary Policy Statement : Today b/n 9:30 -11 PM EDT
Fed Meeting Minutes : 2 PM EDT