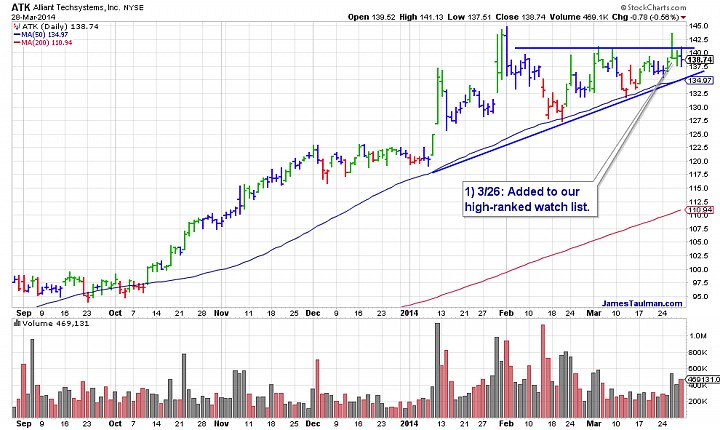 Shares inched higher for most of the week as this stock did trade above its posted TRIGGER PRICE, yet the daily volume never came in enough to flash our buy signal.

This aerospace & defense equipment company sports overall high ranks and has solid quarterly earnings comparisons. Quarterly sales reports have come in just shy of meeting our minimum guidelines, however they have been increasing for the past two quarters.
Annual earnings for 2013 were $7.35 a share and are estimated to be $9.93 a share for 2014, then $11.09 for 2015.
Shares have been wedging higher as they have been steadily finding support at the 50 day moving average ($136.30).