Stocks in Europe rebounded and the
S&P 500
reached another record high around 1876.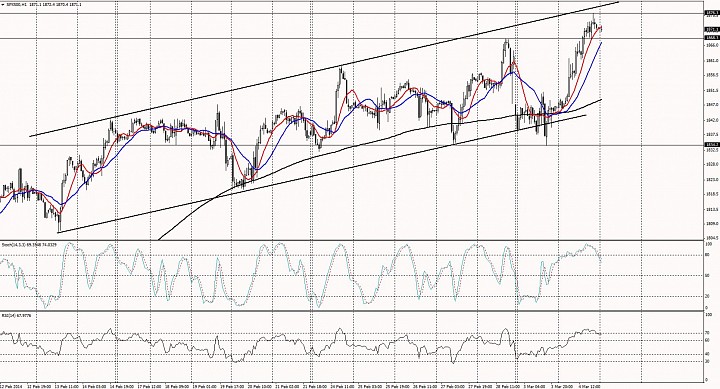 (S&P500 4H Chart)
We anticipated this yesterday: 
S&P500 Dips on Ukraine-related Risk Aversion - Buy on Dip?
EUR/USD
- Not much happened today. The pair attempted to close the week's "opening" gap and almost did but retreated. The market remains in medium-term consolidation with some short-term bullish bias seen in the 4H chart.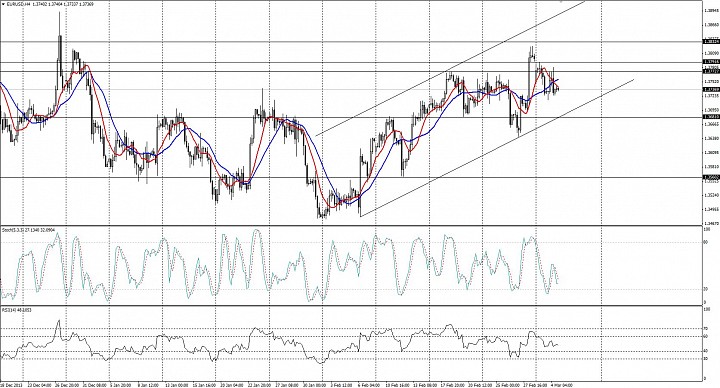 (EUR/USD 4H Chart)
Fundamental Risk (USD):
Tomorrow's ADP Non-Farm Unemployment data might give the market something to go on, but it would only be as a forecast for the government's official Non-Farm Payroll data on Friday. 
Fundamental Risk (EUR)
Thursday's ECB decision is a scheduled event risk, but the situation in Ukraine is up in the air to me. 
The
AUD/USD
 traded drifted higher after the week's initial dip and extended after a GDP report for the December quarter. It beat estimates, coming in at 0.8% and the annual rate at 2.8%.The market faded the rally and AUD/USD remains neutral.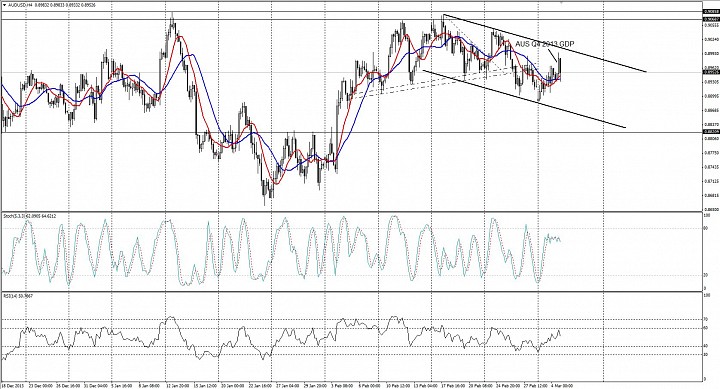 (AUD/USD 4H Chart)
Fundamental Risk: (AUD)
There is retail sales data tomorrow that can give some intra-session effect. 
USD/JPY
rallied has found temporary resistance at a falling resistance. We also saw a R80-S60 combination in the 4H chart. Let's see if the scenario anticipated in the previous post will materialize. 
USD/JPY Rallies: Look for an Intra-session Dip
Besides the US fundamentals, risk-on/off dynamics will be the fundamental factor for USD/JPY. 
GBP/USD is floating around, and is testing a newly projected rising channel support seen in the 4H chart.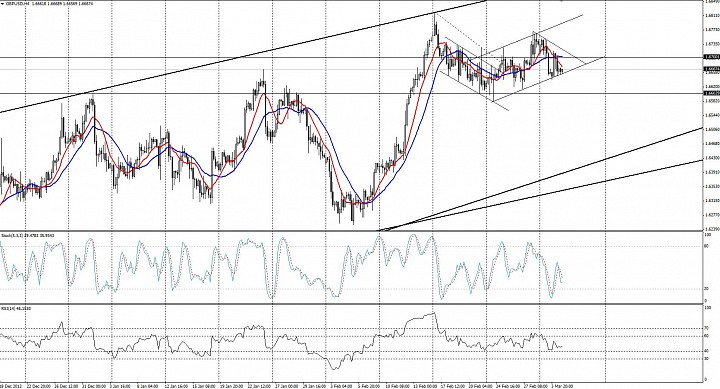 (GBP/USD 4H Chart)
Fundamental Risk (GBP):
The Bank of England will meet Thursday. With the risk factors for USD rounding out the week, GBP/USD and other USD-crosses might pick up the action in the second half.