Following yesterday's biggest decline ever, the dip-buyers are absent in Tesla stock this morning as the shares drop over 3% in the pre-market, and near 20% declines from the recent highs.
Onm April 3rd, Tesla CEO Elon Musk tweeted...

And now, down 20% from highs, those post-stormy weather gains are almost erased...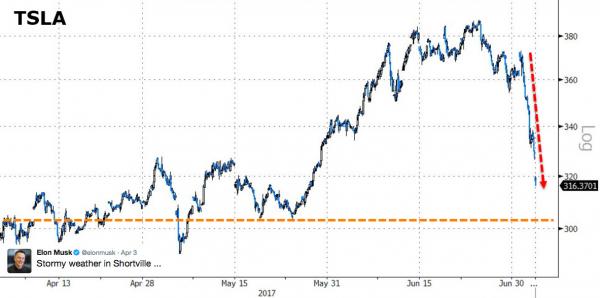 It has to bounce right? It always has before...