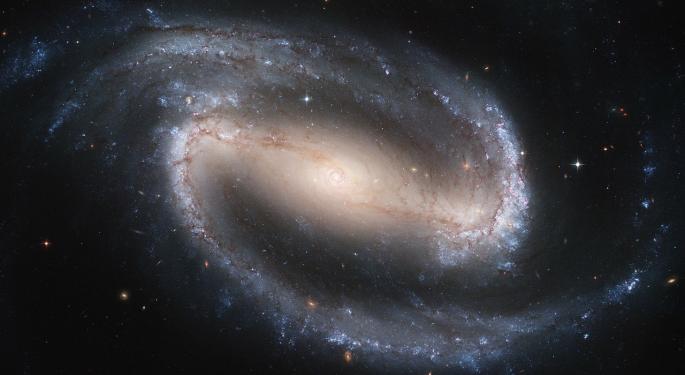 This is a story about how Twitter Inc TWTR 1.25% brought two scientists together and helped them find the center of our galaxy.
Last year, Dunlap Institute for Astronomy & Astrophysics researcher Dustin Lang tweeted a link to his interactive galaxy map. When Melissa Ness, a postdoctoral researcher at the Max Planck Institute for Astronomy in Heidelberg, came across the resource, she set out to find the ""enormous X-shaped structure made of stars lies within the central bulge of the Milky Way Galaxy." Previous findings and models suggested this existed, although the structure per se had never been directly observed.
"There was controversy about whether the X-shaped structure existed," Lang explained. However, this changed when Ness spotted the X for the first time. Shortly after, the two scientists met at a conference and decided to work together on this finding, which was finally published in the "Astronomical Journal" this month.
"The bulge is a key signature of formation of the Milky Way Galaxy," Ness added. "If we understand the bulge we will understand the key processes that have formed and shaped our galaxy."
"Ness saw the tweet and immediately recognized the importance of the X-shaped structure," Lang stated. "We arranged to meet at an upcoming conference we were both attending. The paper was born from that meeting. That's the power of large surveys and open science!" he concluded.
© 2016 Benzinga.com. Benzinga does not provide investment advice. All rights reserved.