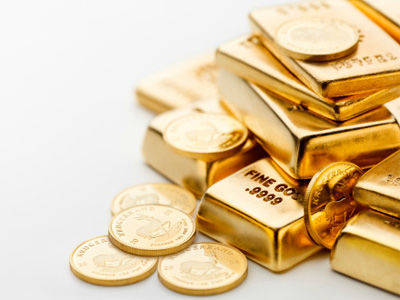 Gold purchases in India, the biggest consumer, will probably be less in the festival season this year as import curbs reduce supplies and demand cools after surging in April when prices slumped into bear market.
Sales of coins and bars may decline to as little as 25 percent of purchases a year earlier, according to the All India Gems & Jewellery Trade Federation. Buying and gifting gold in the country is considered auspicious and the most favorable time is today, the festival of Dhanteras, two days before Diwali.
Gold is heading for its first annual decline in 13 years as some investors lost faith in bullion as a store of value and the U.S. Federal Reserve indicated that it will reduce monetary stimulus. The precious metal rose 70 percent from December 2008 to June 2011 as the Fed pumped more than $2 trillion into the financial system to boost the economy. Consumption in India, which imports almost all the bullion it uses, accounted for 20 percent of global demand in 2012, the World Gold Council says.
Source: bloomberg