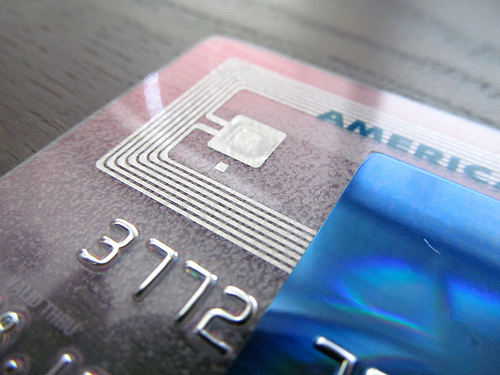 Credit card company American Express (NYSE: AXP) has been in some hot water lately, according to The Associated Press. The company saw 12 percent share decreases, which ultimately lowered profit projections from $6.2 billion to $5.6 billion.
Amex saw a huge blow with wholesale giant Costco not renewing its now 15-year agreement, AP reported. Amex's Costco deal accounted for 10 percent of cardholders and $80 billion in spending last year. The deal will end officially in March 2016.
"The competitive environment for AmEx is very challenging," Wall Street analyst Jason Arnold said, according to the AP. "Major competitors have all directed their efforts to take chunks away from their business. They've got serious problems."
Costco signed the new agreement with Citi Group.
The credit card provider experienced even more bad news when it lost an antitrust lawsuit recently. According to AP, the provider attempted to encourage merchants not to favor one card over another.
Yahoo commenter Richard said:
Amex by far is better for the card holder, that's part of the problem I guess. After comparing offerings to other cards, I decided to use Amex many years ago. I don't carry a balance and take all of my points in my kids college 529 account a great program via amex. It bothers businesses who don't want to pay the higher services fees Amex charges. So remember when you hear business's dropping Amex its really because they want lower fees which takes from your pocket..
Yahoo commenter Victor said:
The arrogance at American Express is finally catching up with them. They simply refused to acknowledge the competition. Now it has caught them... and maybe passed them.
They may still have a certain "panache" about them for some people. But there are so many great credit card deals out there most consumers won't bother with AmEx.