WTI Crude broke back above $53 (twice) this morning (having tested down to $50 on Friday) following what BofA calls "the strongest pace of buying by hedge funds since the selloff began." But as the US equity market opened, sellers re-appeared...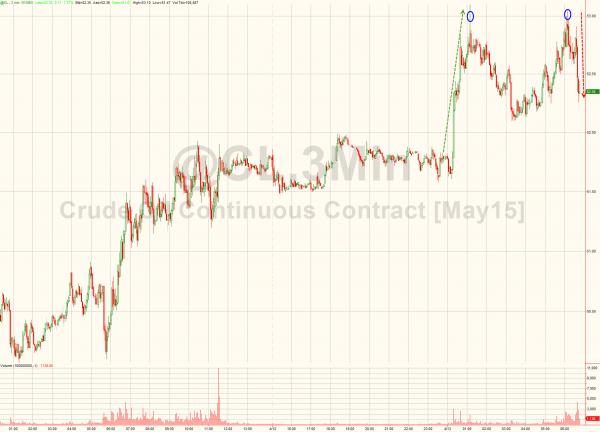 BofA reports...
Large specs bought Crude contracts for a second week increasing net long positioning.

 

The pace of buying was strongest in six months since the selloff in June 2014 began.

 

 

Positioning remains stretched to the downside and both MAA and technicals indicate buying should continue.
*  *  *