Yesterday,
I posted the expectations of major banks in regards to what the Fed will do today
.
Here's another poll - conducted by
Reuters
- of Primary Dealers and their opinions on the matter.
I'm actually surprised to see that the latest poll (done on September 9th) actually shows only a 71% of taper happening today.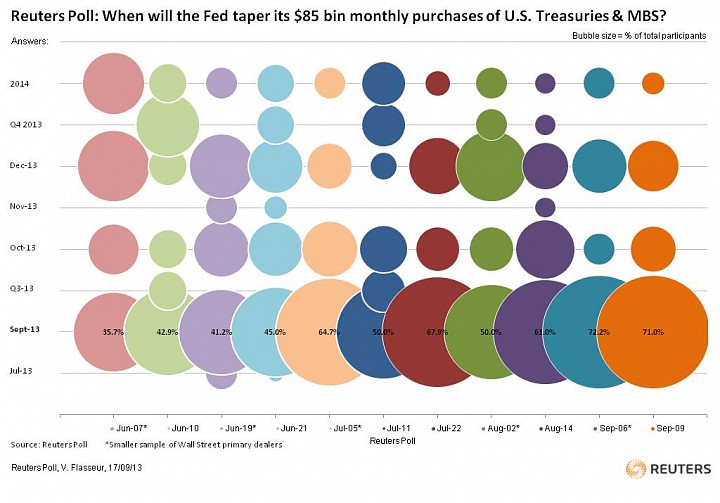 - Nick