North Korea fired an "unidentified ballistic missile" from a province near the border with China on Tuesday, South Korea's military said. "North Korea fired an unidentified ballistic missile into the East Sea from the vicinity of Banghyon, North Pyongan Province, at around 9:40 a.m.," the Joint Chiefs of Staff said cited by Yonhap.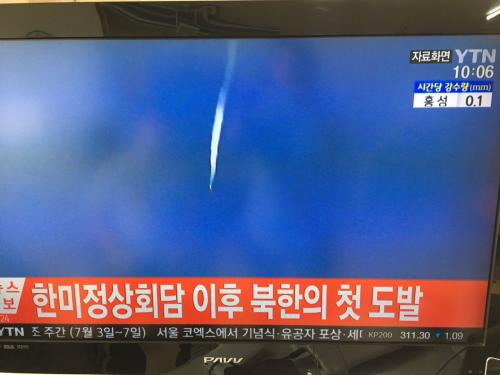 The missile launch was immediately reported to S. Korean President Moon Jae-in.
The projectile may have landed in Japan's Exclusive Economic Zone, Takahiro Hirano, Public Affairs Officer from Japan's Ministry of Defense told CNN, an outcome which Tokyo may deem an act of aggression, and promptly retaliate against.
We expect a statement to be issued momentarily by the White House.