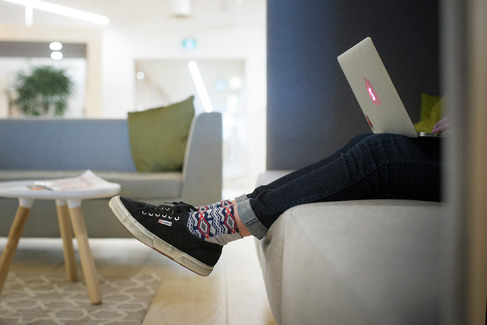 Canada's big tech companies used to be hardware makers, but that era is over. Nortel, once a telecommunications and networking-equipment giant, is a memory, and BlackBerry's phones are an endangered species. From 2009, when Nortel filed for bankruptcy protection, to 2014, the year almost half of BlackBerry's 85 million subscribers abandoned the phones, the size of Canada's hardware industry fell 20 percent, to 72,100 jobs, according to the country's statistical agency.
During that time, though, Canadian software took off. The industry grew 23 percent, to 327,400 jobs, from 2009 to 2014. As Canadian software startups have begun to flourish, U.S. venture firms are looking north more often instead of waiting for the companies to come calling on Sand Hill Road. Canadian venture capital has doubled in five years, to $2.4 billion.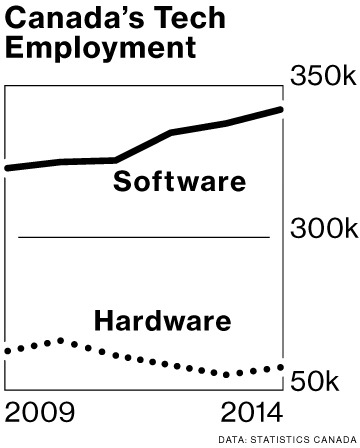 "Anybody that hasn't taken a trip to Canada in the last year or so is probably missing out," says Pat Grady, a partner at Sequoia Capital who helped lead a $34 million investment earlier this year in VarageSale, a Toronto startup that...
More