Well that escalated quickly. While this morning's weakness in stocks is being pegged to earnings misses (and rightly so), the selling pressure started as Europe opened and Greek stocks and bonds accelerated their freefall. Greek stocks and bonds are now below ECB QE levels and WTI Crude back at a $44 handle as CAT CEO demands Fed does not raise rates due to the "fragile" US economy... The Dow is now 425 points off Friday's highs...
Dow is now down 240 points from highs...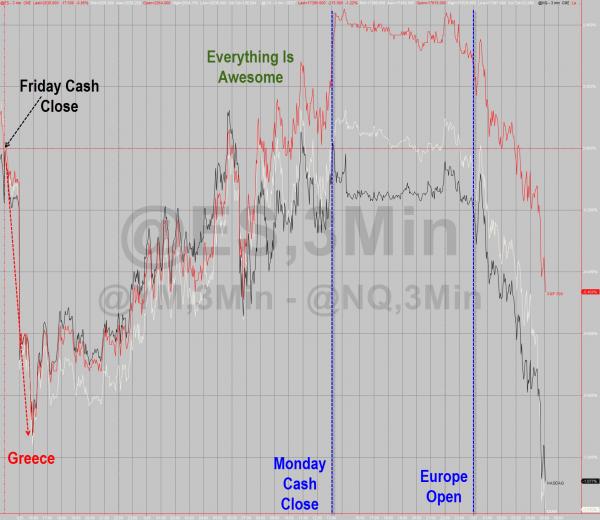 Having briefly grazed green year-to-date, The Dow has plunged 425 points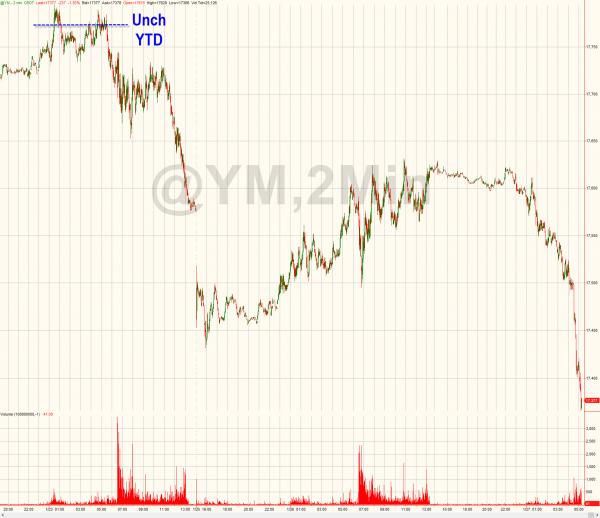 As Greek stocks and bonds plunge...