During a white supremacist rally in Charlottesville, Virginia over the weekend, far-right demonstrators including neo-Nazis and Ku Klux Klan members were involved in violent clashes with counter-protesters. A woman was killed and 19 other people were injured on Saturday when a car ran into a crowd protesting against the rally. In the wake of the clashes, U.S. President Donald Trump was criticized from all sides for failing to explicitly condemn the white supremacy group; and even after doing so today, the media seems unsatisfied...
Made additional remarks on Charlottesville and realize once again that the

https://twitter.com/hashtag/Fake?src=hash

News Media will never be satisfied...truly bad people!

— Donald J. Trump (@realDonaldTrump)

https://twitter.com/realDonaldTrump/status/897223558073602049
As Statista's Niall McCarthy notes, the violence comes at a time when hate groups are experiencing growth and higher prominence. However, while today's headlines scream of far-right, neo-nazism, you may be surprised at which tops America's hate groups....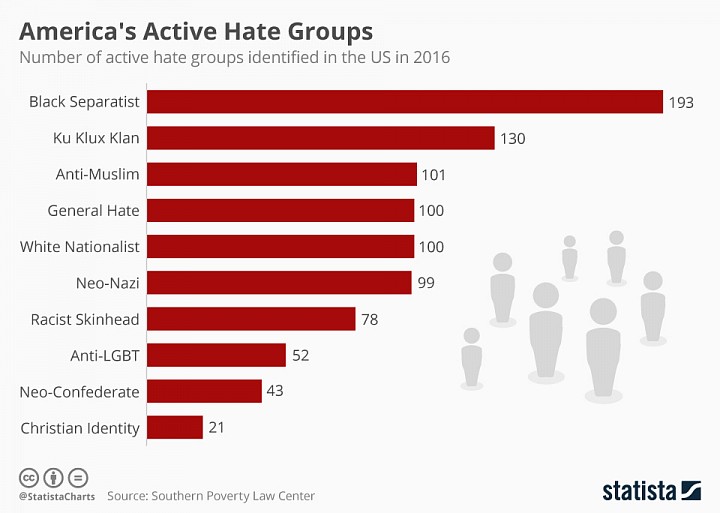 You will find more statistics at Statista
According to research from the Southern Poverty Law Center released earlier this year, 917 hate groups were spread out across the U.S. in 2016 compared to 892 in 2015 and 784 in 2014.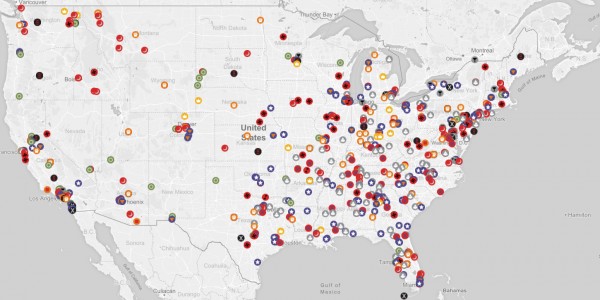 The organization identified 193 Black Separatist groups, as well as 130 active Ku Klux Klan groups. That is a sharp increase on 2014 when the country's most infamous supremacist organization had 72 groups.
Last year, the U.S. also had 101 anti-Muslim and 100 White Nationalist organizations. 99 neo-Nazi groups were also identified, along with 78 categorized as being Racist Skinhead.