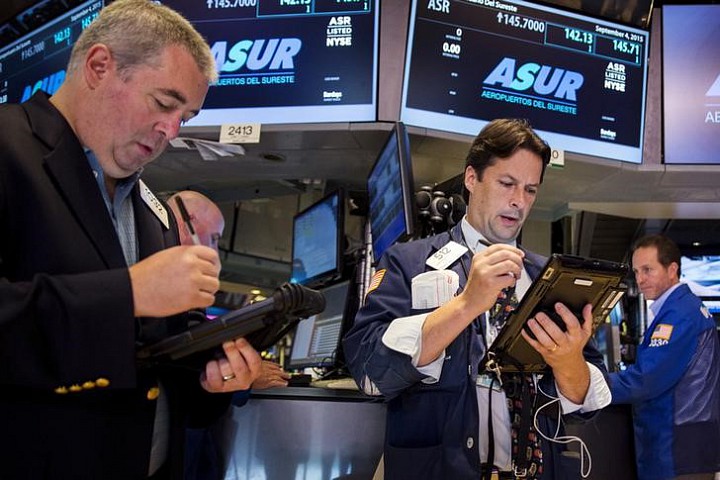 By Sinead Carew
NEW YORK (Reuters) - Slowing growth in emerging markets and currency fluctuations in anticipation of a U.S. interest rate hike may push third-quarter revenue and earnings estimates lower this month.
Wall Street expects a 3.4 percent decline in earnings for the S&P 500 (SPX) for the quarter. Estimates have already fallen for 9 out of 10 of the benchmark index's sectors so far this year, according to Thomson Reuters data.
S&P revenue is expected to fall 2.8 percent for the quarter, led by steep declines in the energy and materials sectors. As companies tend to revise guidance around the end of the quarter, estimates may become even less optimistic.
"Analysts will likely be pulling in their reins going into the quarterly reports and the pre-announcement season. This could happen fairly quickly," said Tim Ghriskey, chief investment officer of Solaris...
More