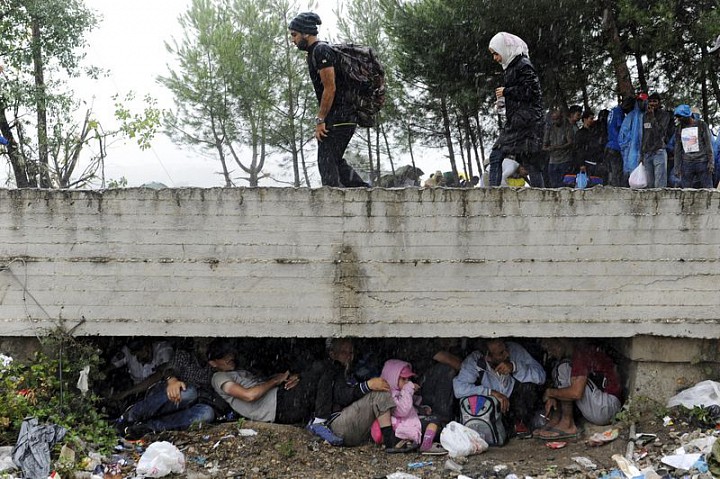 GEVGELIJA, Macedonia (Reuters) - Hundreds of migrants crossed unhindered from Greece into Macedonia on Sunday after overwhelmed security forces appeared to abandon a bid to stem their flow through the Balkans to western Europe following days of chaos and confrontation.
Riot police remained, but did little to slow the passage of a steady stream of migrants, many of them refugees from the Syrian war and other conflicts in the Middle East, a Reuters reporter at the scene said.
Macedonia had declared a state of emergency on Thursday and sealed its southern frontier to migrants pouring in at a rate of 2,000 per day en route to Serbia then Hungary and the Europe Union's borderless Schengen zone.
That...
More