Today we got the Bank of England monetary policy statement, followed by the ECB's statement and press conference. 
The two event risks provided fuel for a some whiplash trading during the 5/8 European-US session. The dust has not settled yet, but it looks like traders are steady with GBP, but bearish with EUR.
BoE: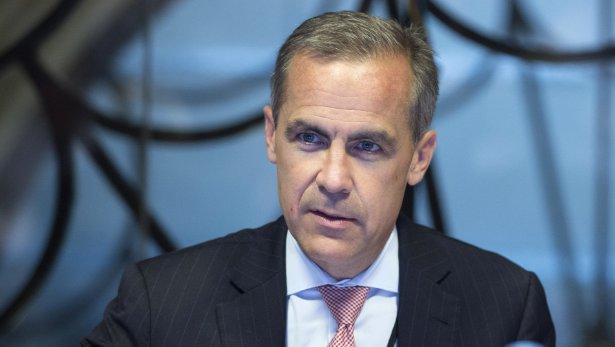 BoE president Mark Carney
The Bank of England held the benchmark rate at 0.5%. Carney noted some good economic developments, but also reminded of low inflation, which holds back projection of any rate cut. We can say that relative to some previous statements, the BoE seems neutral to slightly hawkish.
ECB: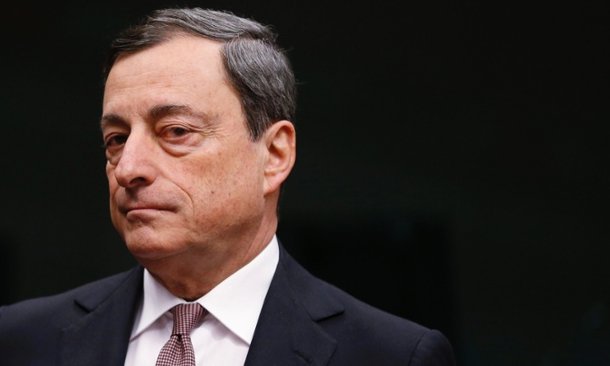 ECB president Mario Draghi
The European Central Bank provided a relatively neutral monetary statement. There was no additional focus on stimulus measures. However during the presser, after Draghi said that the bank was ready to act on the next meeting if necessary, traders faded any EUR-strength they put on earlier in the session.
All the market needed was that slight dovish clue and the EUR/GBP turned around from a high on the week to a 3-month low (lowest since mid-February).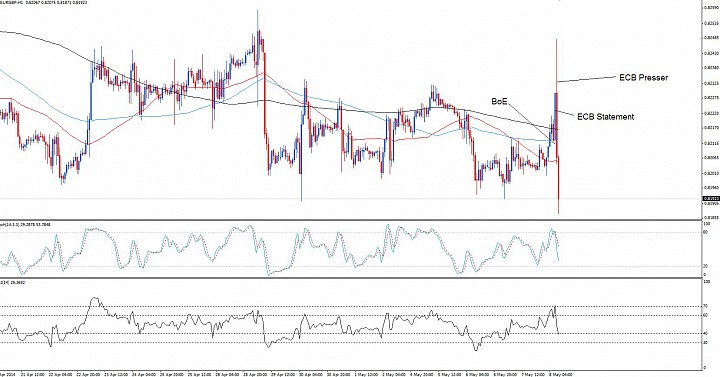 (eurgbp 1h chart, 5/8)

Bearish outlook; targets:
As the dust settles, we should look at the bigger picture for EUR/GBP. On the daily chart, it looks like the pair has been edging lower towards the 2014-lows in the 0.8157-0.8168 area.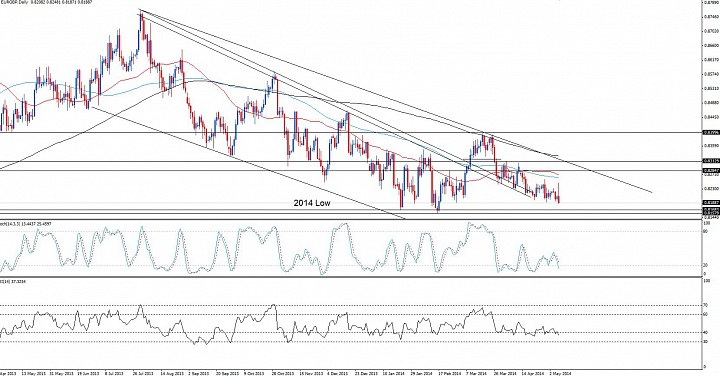 Looking at the daily chart, the overall trend in EUR/GBP is bearish since July 2013. The 2014-lows do look like key support. Below if the 0.8150 level is broken, we can look for EUR/GBP to target the the 2013-low of 0.8080 in the short-term. 
Below that, the 0.7755, 2012-low would be in sight.
Bearish to Neutral Below 0.84:
For the rest of the year, EUR/GBP remains bearish. Failure to break below 0.8150 might reflect the pair becoming neutral. A break above 0.84 will be needed to turn EUR/GBP bullish in outside of the short-term, where rallies are seen as bullish corrections to be faded into the existing downtrend.