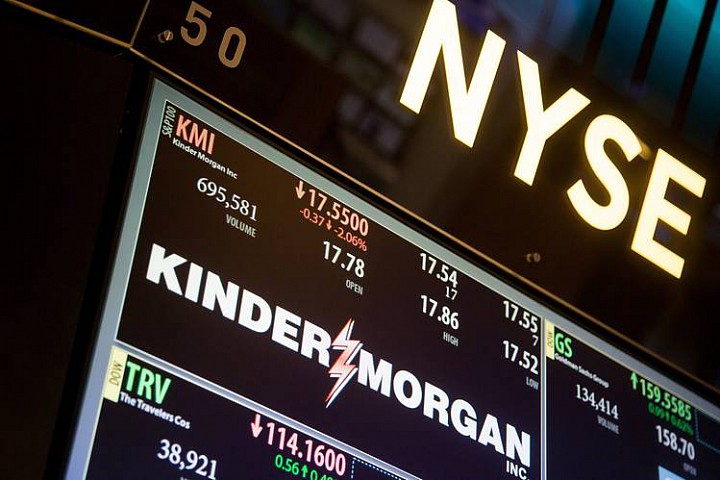 The Southern Natural Gas pipeline system connects natural-gas fields in Texas, Louisiana, Mississippi, Alabama, and the Gulf of Mexico to markets in the Southeast. Southern is one of the pipeline system's customers.
The deal comes as Kinder Morgan seeks to reduce its debt load. The sale of the 50% stake will help bring the company's ratio of debt to earnings before interest, taxes, depreciation and amortization below the level it has targeted for the year.
The two companies will also try to work together on additional projects expanding the pipeline system.
Kinder Morgan said the deal has been in the works for a year. Since those discussions began, pipeline companies like Kinder Morgan have taken a hit...
More