I have been following EUR/USD and want to short it. 
https://txcharts.whotrades.com/?snapshotId=41158807-0d3d-46a...

EUR/USD 1H Chart 5/17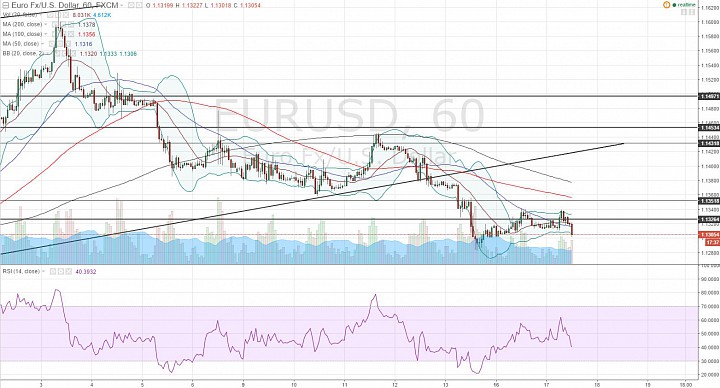 (click to enlarge)

I had some selling interest at 1.1380, but price did not get there, and instead stalled at 1.1340 twice before falling. The 5/17 US session is starting with a push to 1.13 signaling bearish continuation. 
I want to short at 1.1320, with stop at 1.1365 and target at 1.1250 and 1.1150.