Commentary around ESPN will be the key driver for Walt Disney Co stock after the earnings.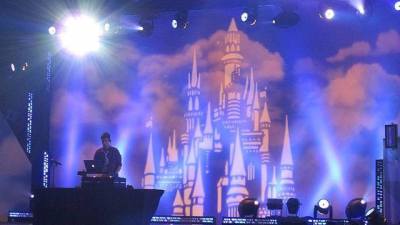 Media and entertainment giant Walt Disney Co (NYSE:DIS) is scheduled to report its third quarter FY 2017 earnings on Tuesday, 8th of August. As has been the norm over the past few quarters, the commentary on ESPN will be the focus of the earnings and will be the key driver of the post earnings movement of the stock. Cable network segment, which mainly comprises of ESPN, contributed almost 30% of Disney's revenues and 33% of its total operating profit in the first six months of this fiscal year. Given this strong contribution of the ESPN franchise, it is natural that any news on this front will have a significant impact on Disney stock.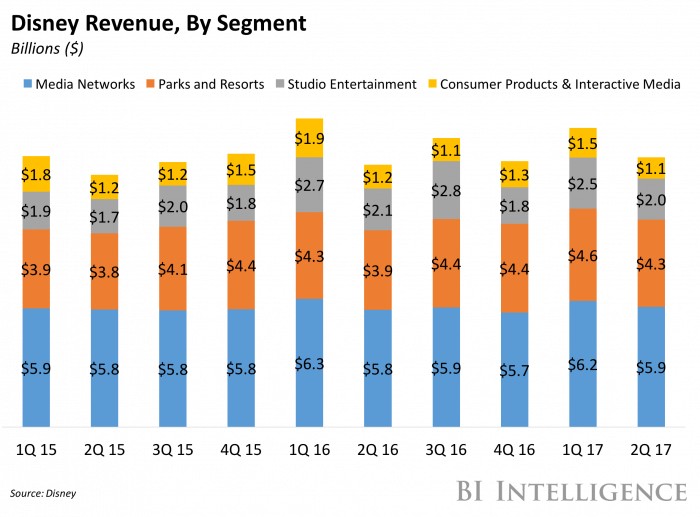 Source: BI Intelligence
Sadly for Disney, the news on the ESPN front has not been good for a while. The cable TV and broadcast networks have been hit hard by the cord-cutting going on currently with millions of subscribers switching over to on demand TV, live streaming and 'slim bundles'. The premium sports franchise has been bleeding subscribers over the last few years. Many consumers are shifting to skinnier bundles which more or less allows them to pay for what they watch and several of them are dropping ESPN. Then there is the rise of streaming services such as Amazon who are also vying for streaming rights for major sporting events.
Amazon recently paid the National Football League roughly $50 million for rights to stream 10 Thursday night games this season. The company also outbid Sky Sports for the UK telecast right of all ATP events (this covers most of the big men's tennis matches, except the Grand Slams). Amazon is reportedly paying 10 million pounds per year for this deal. The company is also in the race for streaming rights for other sporting events. Amazon also has the rights to live...
More