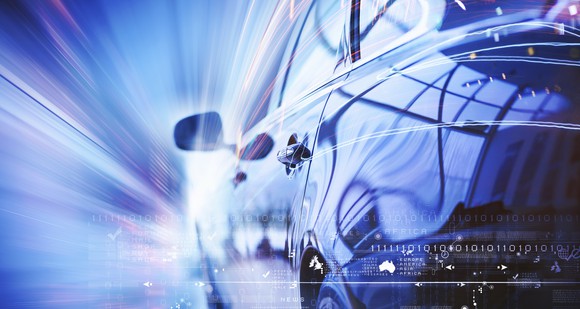 Let's skip to the chase: Self-driving cars are going to be The Next Big Thing (tm). Here's how you can make big money from this revolution, no matter which carmaker or technology platform comes out on top.
The current situation
Since Alphabet started leading this futuristic idea out into the mainstream, the car industry itself has turned in that direction. Name a carmaker, and I bet the company has developed at least the embryo of a self-driving platform. You can already find traces of this upcoming revolution inside current cars, powering automatic parallel-parking systems or highway-speed autopilots.
Whether you're looking at Detroit, Japan, or Germany, you'll see plenty of self-driving vehicles coming out of those industry hotbeds soon enough. This technology will save lives, lighten the monotony of your commute, and eventually do away with the need to buy a personal vehicle in the first place.
But all of that is still several years down the road. More importantly, how do you invest in surefire winners when the entire car industry is chasing the same pot of gold?
It's actually not hard at all. Just dig into the cars themselves, then invest in the companies that will ship important components to all of those hopeful builders of actual self-driving vehicles. Two of the safest bets on the table today come from the semiconductor industry. Let me show you how NXP Semiconductors (NASDAQ:NXPI) and NVIDIA (NASDAQ:NVDA) are betting big on the future of self-driving cars.
NVIDIA: Entertainment and processing muscle
In the just-reported first quarter, NVIDIA's automotive sales passed $100 million in a single quarter for the very first time. This period's $113-million tally was up from $93 million in the previous quarter, and a 47% year-over-year jump.
Automotive chips currently make up the smallest out of NVIDIA's five-reported product categories, but it's a very fast grower. And management is eager to take the company...
More