The Daily EUR/JPY chart certainly has put in some important price action over the last 2 weeks, extending its uptrend above the 135 handle. That upward move broke the previous Sept. high (134.90), and should be considered a bullish sign within the context of the last 7 months of price action.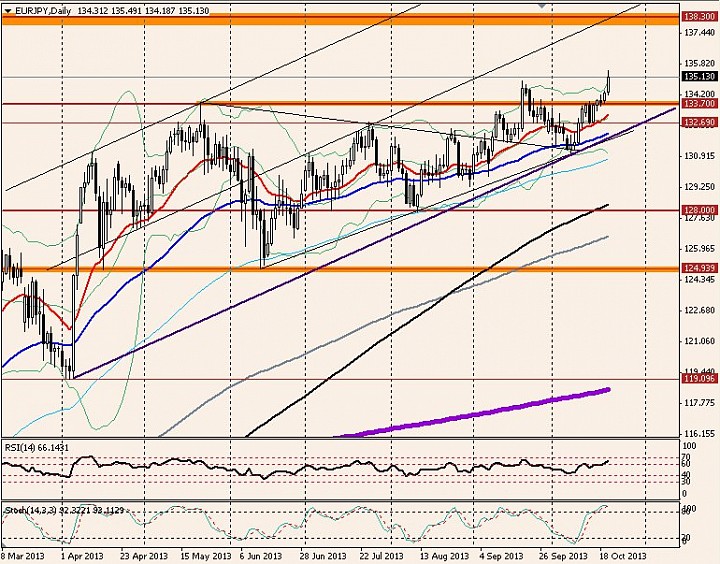 I like using parallel trendlines, and so when I have a trendline connecting the 2 most important lows, I'll use that TL and set up parallel trendlines which can give me some guideposts for possible future price action. From the parallel trendlines we can see the last 7 months have been a general uptrend, and we may be in a breakout situation, or in the early part of the next key "mark-up" phase.
However, we have to be cautious with upthrusts that breach important resistance pivots, because often it can be an exhaustion point or buying climax for the uptrend, and the pair will then retrace back to a previous support level before continuing the major uptrend.
We'll have to watch global equities - mainly the S&P500 and the Nikkei225, though having an eye on the EuroStoxx50 is good as well.
The chart, from a technical standpoint is bullish, but may be a bit stretched. Therefore, we have to watch price action and gauge the overall market's risk sentiment for clues as to what happens next. Is risk sentiment around carry carry the EUR/JPY up towards 138.30?