It appears Janet Yellen's confidence-inspiring testimony that juiced stocks was interpreted as a buying opportunity for bonds. US Treasury yields are now down 10bps on the week with 10Y yields back with a 1% handle...
10Y hits 1% handle once again... after 8 days above it...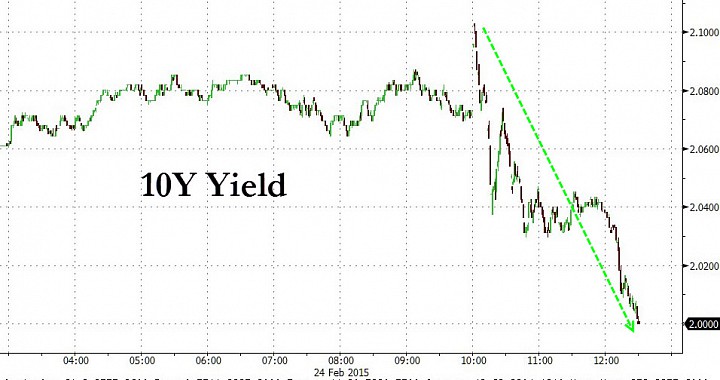 It appears - judging by the long-end of the bond market - that the market thinks the Fed is about to make a big policy error...
And as 10Y broke 2% so stocks tumbled...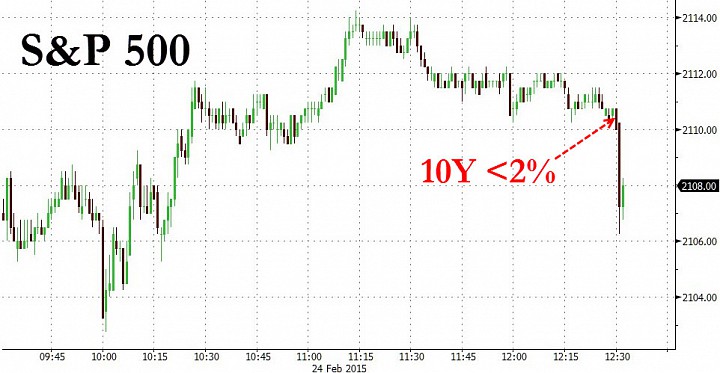 Charts: Bloomberg