The currency devaluation that Argentina needs to restore its economic health is going to be painful for foreign companies swimming in pesos.
Coca-Cola Co., Clorox Co. and Telefonica SA are among businesses with millions of pesos that will lose value if the new government elected on Nov. 22 weakens the peso's official rate, something economists are urging be done. Investors from George Soros to Richard Perry, and multinationals including Brazilian foodmaker BRF SA and American oilseed processor Bunge Ltd., have wagered on policy makers implementing much-needed economic reforms promised by the leading presidential candidates.
But the result could be bruising for some businesses with large hoards of cash, as currency controls have left foreign companies stuck with profits that they can't move out of the country. There may be as much as $8 billion in company dividends that could not be repatriated in the period between 2012 and 2015, according to consulting firm Elypsis.
"It's difficult, because they often have a lot of liquid cash that's reserved for sending dividends abroad as soon as it's possible," said Orlando Ferreres, who runs Ferreres & Asociados, a consulting firm that advises companies including Coca-Cola and Total SA. "Some of them have bought buildings, but they don't like that at all. It's a way of protecting dividends, but it immobilizes the money."
Argentina's crawling currency peg has become one of the most prominent themes of the elections, with opposition leader Mauricio Macri vowing to lift currency controls and let the peso float freely on his first day in office. Ruling-party candidate Daniel Scioli has said he would lift restrictions gradually while continuing to control the exchange rate through central bank intervention so as to not hurt the purchasing power of Argentines.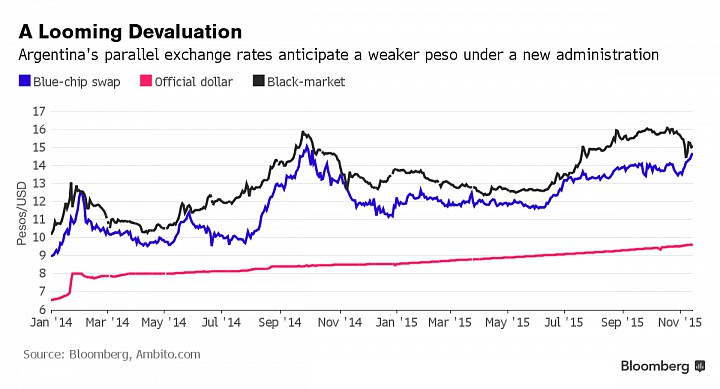 Clorox...
More