As the situation in Iraq becomes more and more serious, Crude Oil prices are starting to surge after steadily rising since Monday.  Crude Oil has topped $106 a barrel, up over 1.7%.  Brent Oil prices are also spiking to $112 a barrel, up 2%.  These are the highest prices since March when the tensions over Russia and Ukraine were beginning. 

The Islamic State of Iraq and Syria (ISIS), a jihadist group, now controls one-third of Iraq and parts of Eastern Syria.  ISIS controls most of Northern Iraq, but according to the Iraqi oil minister "no oil is currently being produced in the north of Iraq in any case and that oil production in the south of the country is very, very safe".  Big oil companies in the region have said they have not experienced any disruptions to production at this point.

While the increase in prices is speculation, don't be surprised if oil prices spike again if ISIS makes a push into the Southern parts of Iraq.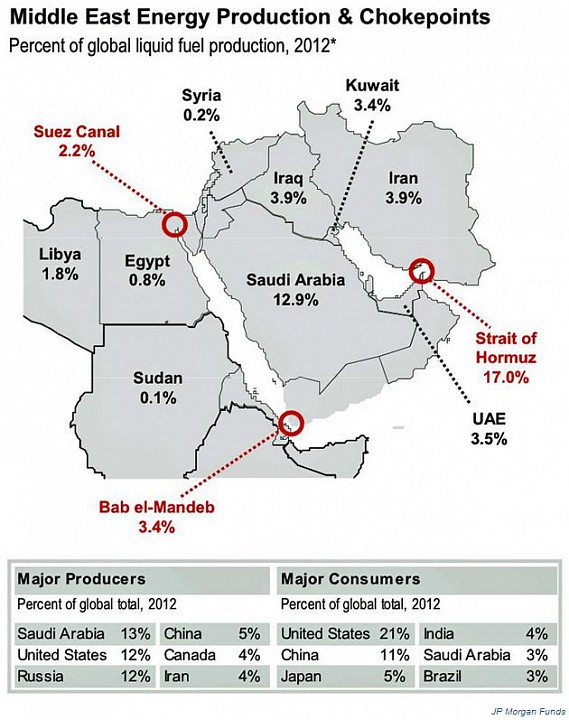 This map is from JP Morgan Funds' Q2 Guide to the Markets.  It shows all you need to know about energy production in the Middle East.  It shows where conflict and turmoil could have the most impact on energy prices.  It's just more evidence that the Middle East is sitting on a large portion of the world's oil and gas.