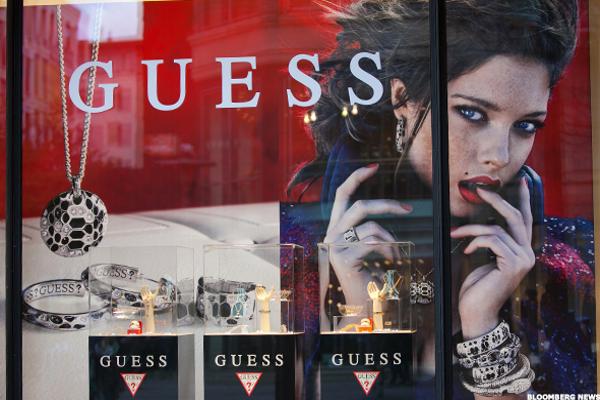 NEW YORK (TheStreet) -- Shares of Guess (GES) are dropping 4.75% to $14.65 in pre-market trading Tuesday as Piper Jaffray cut its rating on the stock to "underweight" from "neutral," the Fly reports.
The firm also lowered its rating to $12 from $15 on shares of the Los Angeles-based retailer.
Piper Jaffray is "incrementally wary" on Guess's turnaround plan to get to 7.5% EBIT by 2018, according to the Fly.
The firm also sees negative catalysts accelerating over the next 12 months.
Additionally, the company's store growth is accelerating...
More