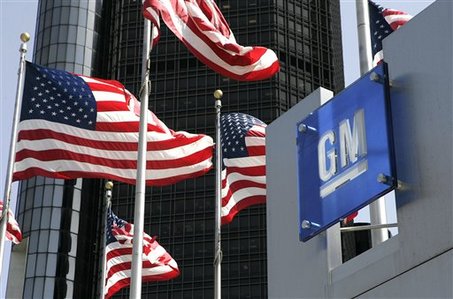 General Motors Co. is recalling 1.55 million vans, sedans and sport-utility vehicles, citing concerns over brakes, seatbelts and air bags, adding to 1.6 million cars recalled earlier this year due to faulty ignition switches.

The automaker also said it expects about $300 million in expenses in the first quarter to cover the cost of repairs for the more than 3 million vehicles, according to a statement today.
The recalls announced today cover the Chevrolet Express and GMC Savana vans from 2009-2014 to rework instrument-panel material, Cadillac XTS sedans from 2013 and 2014, because the brake-booster pump could lead to engine-compartment fires, and several sport-utility vehicle models in which the side-impact restraints may not deploy if Service Air Bag warning light is ignored. The covered SUVs are the Buick Enclave and GMC Acadia models from 2008 to 2013, Chevrolet Traverse from 2009 to 2013, and Saturn Outlook from 2008 to 2010, GM said a statement.
http://www.bloomberg.com/news/2014-03-17/gm-reports-3-more-recalls-redoubles-safety-efforts.html