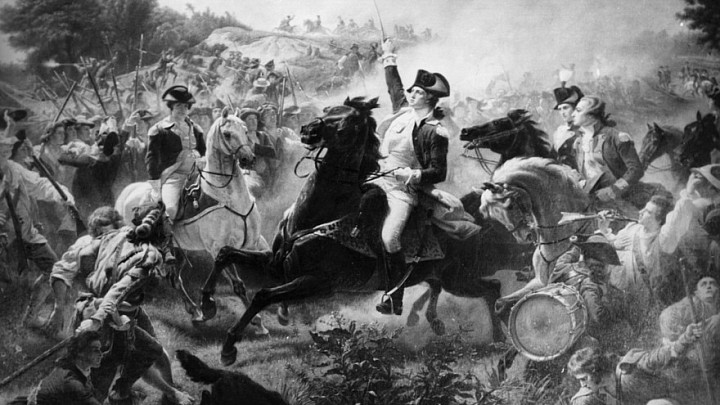 Getty Images
George Washington at the Battle of Monmouth in New Jersey during the American Revolutionary War.

On Monday, February 20, all U.S. banks and financial markets will be closed in observance of the Presidents Day, perhaps giving investors a chance to consider impressive stock gains so far this year.
The S&P 500 SPX, -0.09% Dow industrials DJIA, +0.04% and Nasdaq CompositeCOMP, -0.08% all closed at records for five consecutive days through Wednesday, and are up between 4% to 8% year to date.
Stock gains this year have been driven by hopes for tax cuts and fiscal stimulus measures such as infrastructure spending pledged by the Trump administration.