First day back. Feels good to get back into the game. Some friends haven't spoken to in a few weeks, charts that played out well based on previous looks.
Today the blog is back. I will periodically post thoughts, concerns, just crap that I can get out in one post. See the subscribe window at the end of each post as an option to receive notifications when new postings or updates go live.
We'll begin with what I'm seeing today. The names below grabbed my attention for several reasons.
$GOOG was one that I wish I still had puts in. Was fairly heavy into these before I closed my position. Played well off the 1.618. Looks to have printed an inside day today.
Weekly look: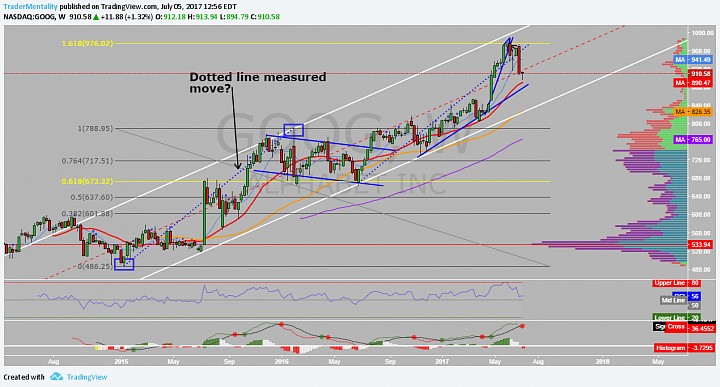 Daily look: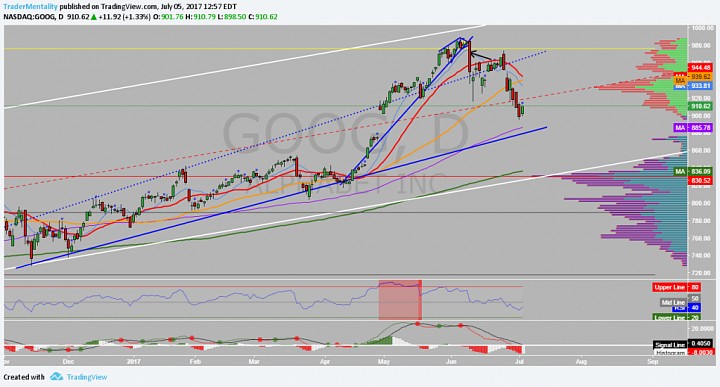 Updated. Spectacular reaction off the 1.618 / measured move level. MACD showing bearish crossover. pic.twitter.com/Jxf3NJvBzu

— TM™ (@TraderMentality)

https://twitter.com/TraderMentality/status/882568055343030272
Daily printing an inside day. Gap would fill at 875ish. If closes as inside print, tomorrow is key.
$AAPL was another that immediately caught my eye, pulling off the upper rail of the channel. Its now testing the...
More