Oil Prices have been falling sharply since July. In the daily chart, we can see that after a couple months of consolidation, WTI Crude broke to the downside and has never looked back.
WTI Crude Oil 8/27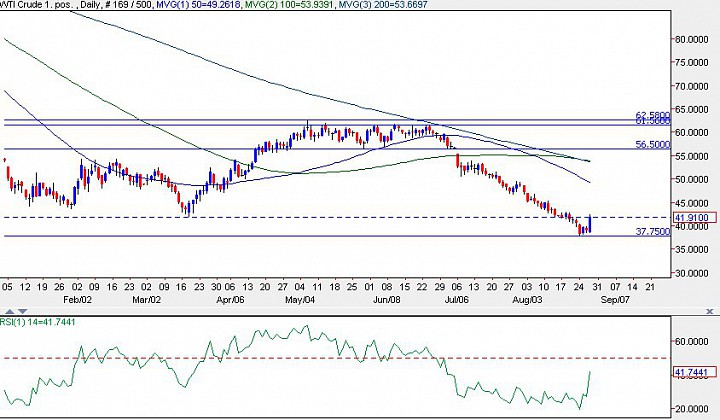 (click to enlarge)
The decline has been sharp and has pushed oil prices into new lows on the year. WTI Crude for example fell to 37.75 this week before stalling. The 40.00 level could be a sticky, psychological one where we can anticipate some consolidation around. We should note that today's bullish candle has the 3rd largest range for a bullish candle in 2015. We should therefore anticipate some consolidation ahead around 40.00. 

WTI Crude Oil 1H Chart 8/27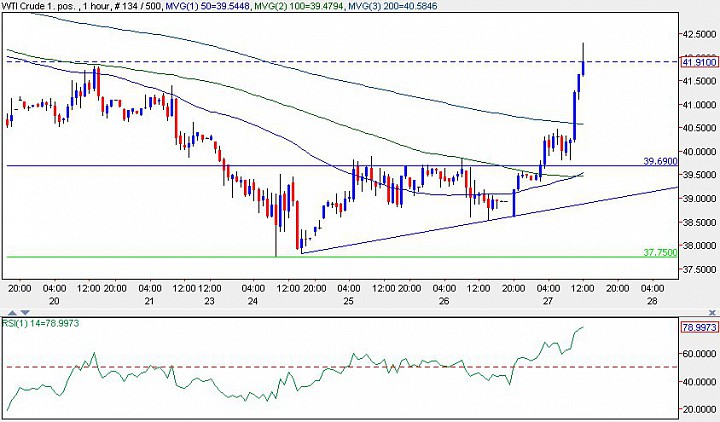 (click to enlarge)

The 1H chart shows the current bullish pullback. It looks sharp and if price comes back to 40.00, we might see further bullish attempts with the psychological level of 50.00 as the next key resistance in the the short to medium-term, in the context of a consolidation within a prevailing bearish trend.

Now, if you were to play the current bearish momentum in the medium-term, you might want to look for a bearish divergence between price and the RSI around overbought territory. I would look for this in the 42.75-43 area, which involves a short-term support/resistance pivot made earlier in August.  If this develops, we can consider the short side with downside risk towards 39.00 or 39.50.