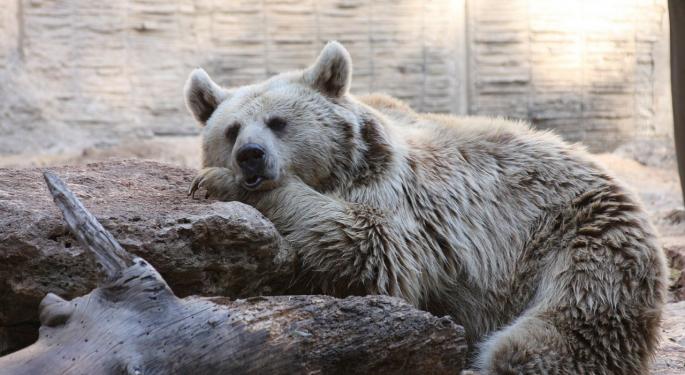 The S&P 500 rattled the confidence of investors with its sharp 2.4 percent drop to close last week's trading. However, Goldman Sachs analyst David Kostin believes stocks still have more downside ahead in 2016's closing months.
In a new report, Kostin discusses Goldman's 2100 target for the S&P 500 by year's end.
Kostin believes that investor sentiment, election uncertainty, lackluster economic data, downward EPS revisions and lofty stock valuations could be downward drivers for stocks throughout the remainder of the year.
At the same time, money flow into stocks is drying up.
"Buybacks are [the] sole source of demand for US shares," Kostin writes. "Mutual funds, foreign investors and pension funds are net sellers."
Related Link: Has The Defensive And High Yield Play Run Its Course?
Goldman is bullish on the S&P beyond the end of the year, projecting 2200 by the end of 2017 and 2300 by the end of 2018.
Despite the weak near-term outlook, Goldman remains overweight Telecom, Consumer Discretionary and Health Care stocks. The firm names the following Buy-rated stocks among its top picks in these sectors:
© 2016 Benzinga.com. Benzinga does not provide investment advice. All rights reserved.