Is faith in Musk fading? All the promises... all the hype hope? It appears so as TSLA tumbles over 10% - its biggest drop in 20 months - breaking below its 100-day moving average.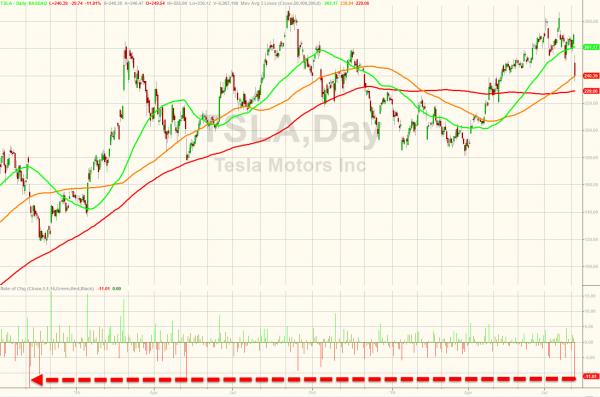 on very heavy volume...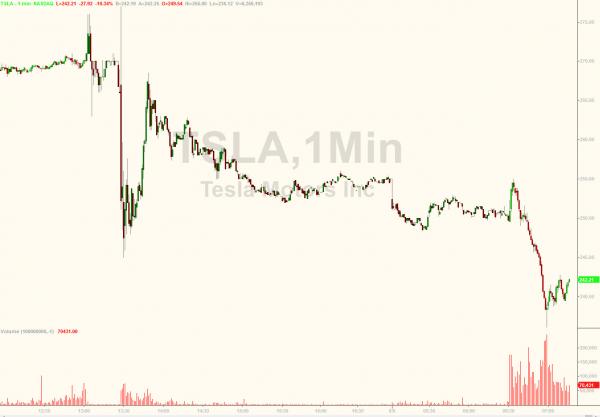 As we noted previously, perhaps this is why... free cash flow. It speaks for itself.