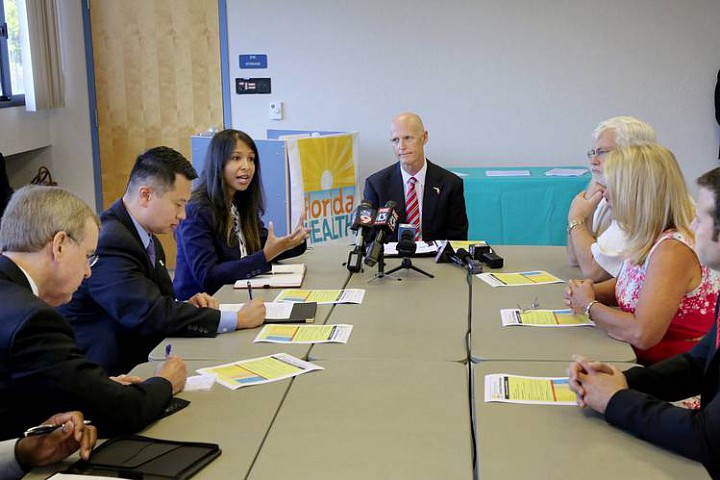 Florida officials are investigating a possible case of locally-transmitted Zika in the Tampa Bay area, raising the possibility that the virus is spreading in areas far from Miami, where such cases have been clustered.
The Florida Department of Health is investigating the case in Pinellas County, home to St. Petersburg and some 270 miles from Miami, Gov. Rick Scott announced Tuesday.
Mr. Scott also said that four more cases of locally-transmitted Zika have been confirmed in Miami, part of an outbreak that officials initially identified in late July and that involves local transmission of Zika in at least two areas—the Wynwood arts district and Miami Beach.
The additional Miami-based cases are all tied to Wynwood, Mr. Scott said.
Despite the new case in Pinellas County, Mr. Scott reiterated Tuesday...
More