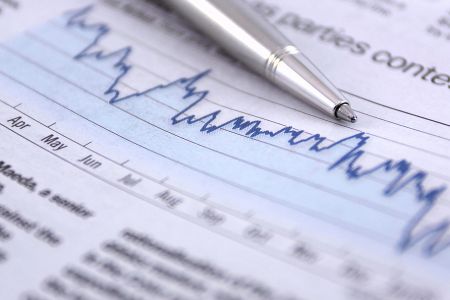 Crude oil days of supply back to the highs of the year, on pace to set the highest level in over 30 years.
**NEW** As part of the ongoing process to offer new and up-to-date information regarding seasonal and technical investing, we are adding a section to the daily reports that details the stocks that are entering their period of seasonal strength, based on average historical start dates.   Stocks highlighted are for information purposes only and should not be considered as advice to purchase or to sell mentioned securities.   As always, the use of technical and fundamental analysis is encouraged in order to fine tune entry and exit points to average seasonal trends.
Stocks Entering Period of Seasonal Strength Today: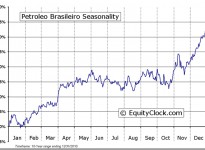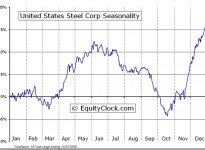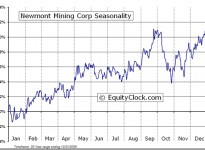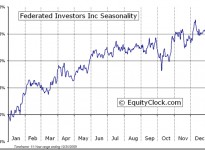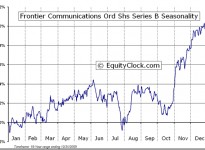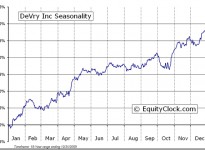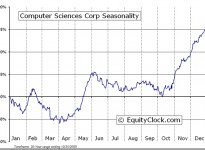 The Markets
Stocks drifted lower on Wednesday, led by the energy sector, which, according to the S&P 500 Energy Sector Index, fell by 1.04%.  The move lower amongst energy stocks followed another sharp increase in weekly oil inventories, this time by 8.0 million barrels, topping last week's 7.6 million barrel build.  The days of supply of the energy commodity now sits at 30.7, up two full days in just the past two weeks.  The gap between the actual and average days of supply continues to sit at the highs of the year and no signs of narrowing can be foreseen now that summer driving season is over.  Price of WTI Crude settled lower by 1.44%, testing support at its 50-day moving average at $44.95.  Seasonally, the price of oil typically drifts lower between mid-September and early December, but, with weakness in the US dollar, price has been supported over these past few weeks.  Significant support for the commodity can be found between $30 and $40, the upper limit of the trading range that the price of oil broke above in 2004.  While technically it would be difficult to break below this band of support, the pace of inventory builds could quickly put a strain on the working storage capacity, leading to a continuation of the trend of panic selling as investors believe storage space is running out.  Crude oil days of supply typically rolls over in November, declining through the end of the year as refineries get back up to pace following the fall transition to winter blend gasoline.  Gasoline days of supply ticked lower to 24.2 days from 24.4 previous.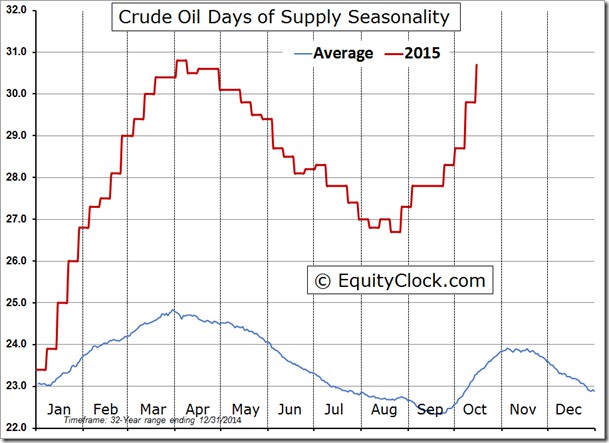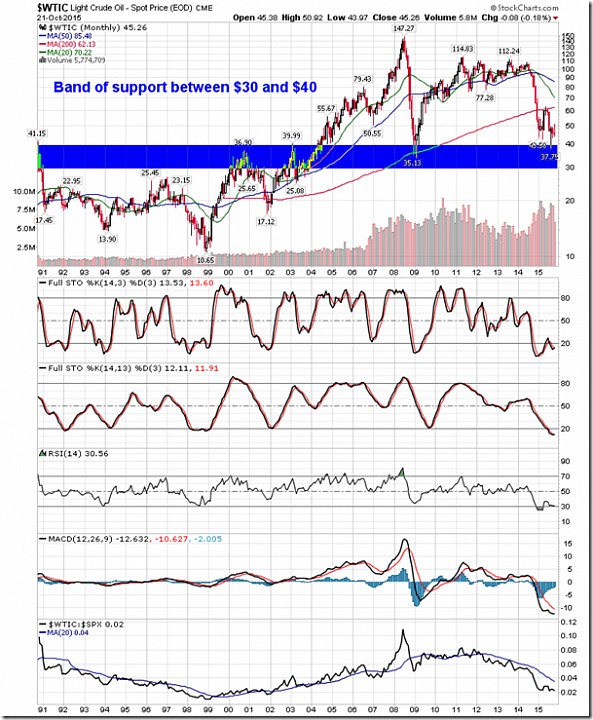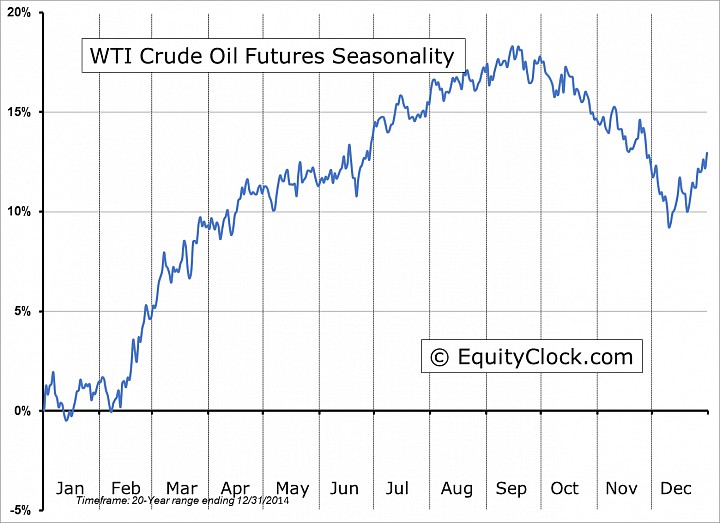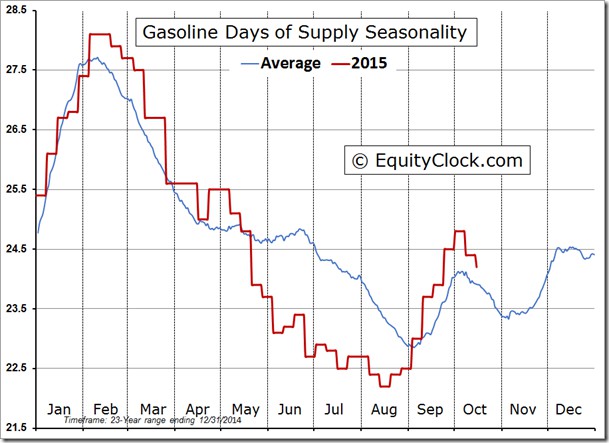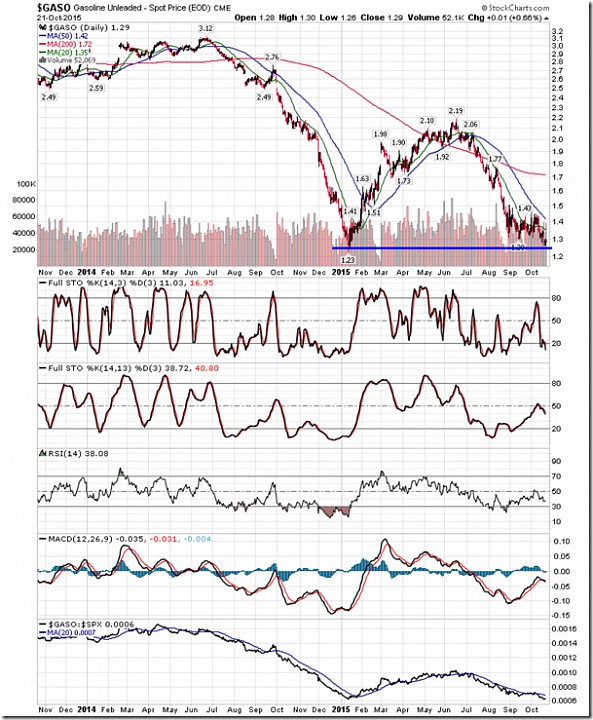 Sentiment on Wednesday, as gauged by the put-call ratio, ended bullish at 0.96.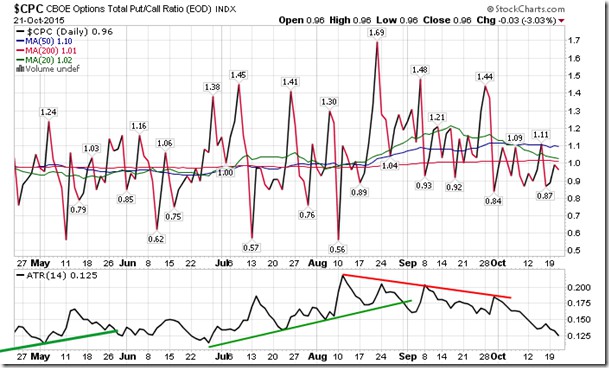 Seasonal charts of companies reporting earnings today:
 
For more charts of companies reporting earnings today, click here.
S&P 500 Index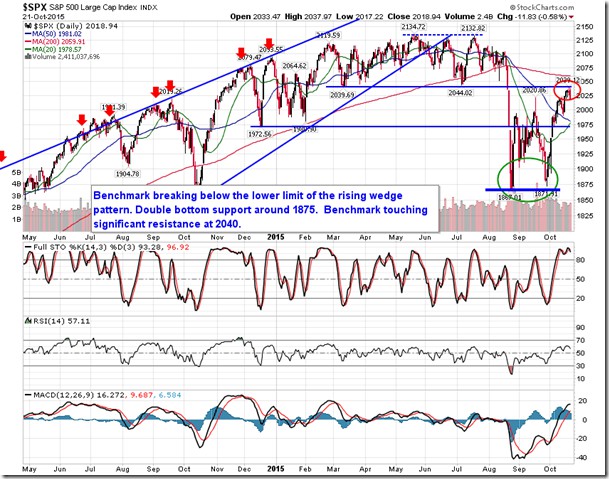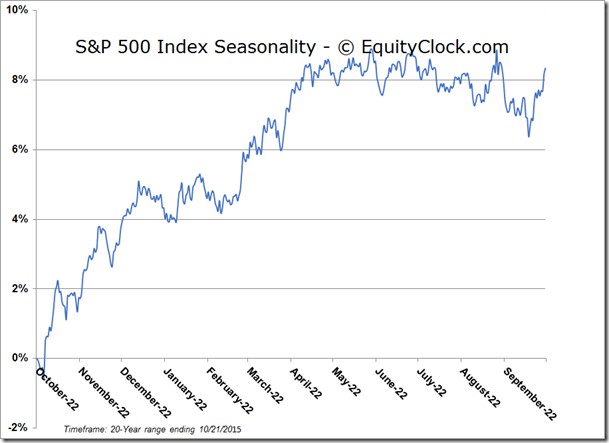 TSE Composite