The Reserve Bank of Australia held its official cash rate (OCR) at the historic low of 2.25% instead of cutting it further to 2.00% as some expected. This does not mean the RBA will no longer cut rates, as it still remains dovish, especially relative to the Fed. 

Still, in the near-term, the AUD/USD has a bullish reaction as we can see in the 4H chart.

AUD/USD 4H Chart 3/3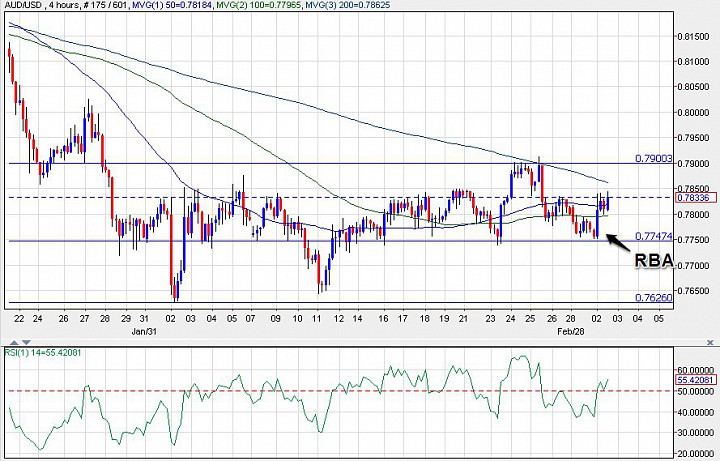 (click to enlarge)

The 4H chart shows that AUD/USD also had help from a key support around 0.7750, which was like the central pivot of the February range. If price can hold above this level, there is still bullish bias in the very short-term. However, if price falls below 0.7740, the previous bullish break above 0.7850, which stalled at 0.79, would be seen as a false break out. This would suggest a bearish outlook, especially since the prevailing trend is bearish and intact. This means, pressure will be on the 0.7626-0.7650 low, with risk of breaking lower.

The AUD/USD is likely to be tentative ahead of Friday's NFP, unless the market prices in a strong reading and thus a strong USD. Even then, the 0.7626-0.7650 area should hold as support before the event risk. Then, if price fails to climb back above 0.78, the bearish outlook should gain traction.