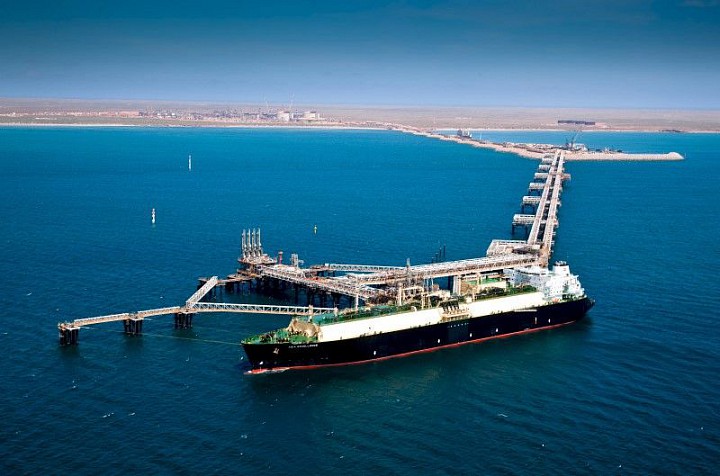 MELBOURNE/MILAN/LONDON - (Reuters) - Forced to shut its $54 billion Gorgon liquefied natural gas (LNG) export plant twice in its first five months, Chevron Corp now faces calls from union officials for a probe into the site's safety.
Chevron denies there have been any safety breaches at the plant but is under pressure to resolve problems that have limited exports to just two cargoes since starting operations in March.
The Australian Manufacturing Workers' Union (AMWU) has told Reuters it has formally requested access to the site.
"The AMWU has concerns about safety at Gorgon," Steve McCartney, West Australian secretary of the AMWU, told Reuters via email.
A failed weld on a valve casing called a trunnion caused the gas leak that forced the plant to close on July 1, he said.
"The AMWU wants to know why it failed, and what checks were carried out to ensure it met Australian standards," McCartney said.
Chevron called the leak "minor", although it did evacuate some workers. On Wednesday the company said it expected to resume production shortly.
"Chevron Australia is in discussions with the AMWU to visit the site as part of usual union engagement with its members," a spokeswoman said, adding that there had been no safety breaches at the plant.
Reuters could not independently confirm whether the issues at the plant...
More