Summary
No bottoming-out process in near term, the long-term looks more constructive.
I continue to be comfortable with my long platinum/short palladium trade.
PGM prices have sold off sharply so far this year, with an intensification of the sell-off this summer, to eventually reach new 2015 lows in August, with platinum down 18% on the year and palladium off 26% (Figure 1).
Figure 1: Platinum and palladium have come under significant pressure in 2015
(click to enlarge)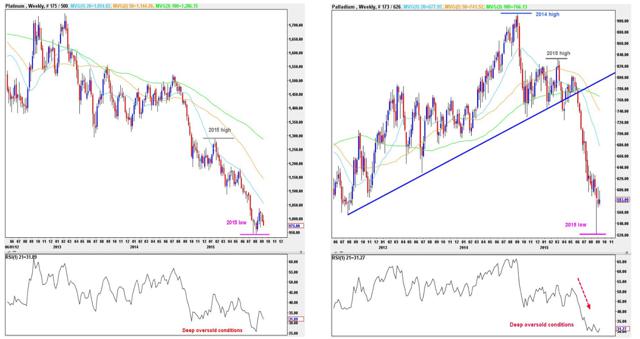 Source: Net Dania
More