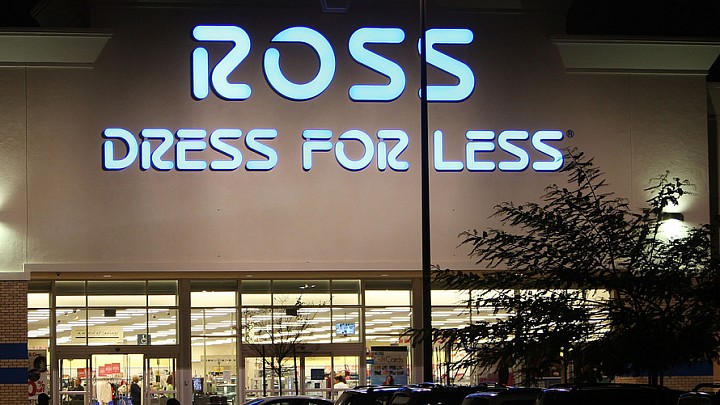 These are difficult times for value investors.
Stock prices keep rising as profits stagnate. Overvalued stocks such as Netflix NFLX, -0.92% continue to make new highs. Even legendary value investor Jeremy Grantham seems to have thrown in the towel. Goldman Sachs issued a report in June titled "The Death of Value."
Our message to value investors: don't despair. Value investing isn't dead—but it has gotten harder. To find value, investors need to look beyond the widely available and misleading accounting results on which most people focus. It's time to get back to the basics of reading footnotes and focusing on economic earnings and return on invested capital, the true drivers of valuation. (Economic earnings account for unusual gains and losses as well as all operating assets, including off-balance sheet assets.)
Figure 1 shows that changes in ROIC explain 56% of the difference in enterprise value per invested capital (a cleaner version of price-to-book) for the S&P 500 SPX, -0.94% It also identifies five stocks with high ROIC trading well below their implied valuation.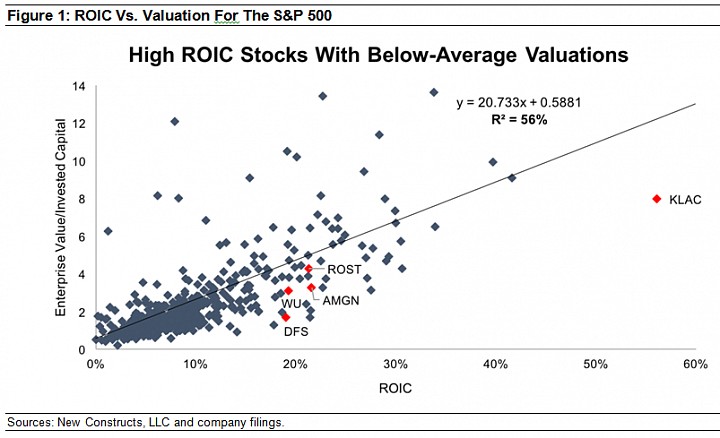 These five stocks are not only undervalued according to this regression analysis, but they also share a couple other positive traits:
•All five of these stocks have ROIC's in the top 20% of the roughly 3,000 stocks under our coverage.
•They all...
More