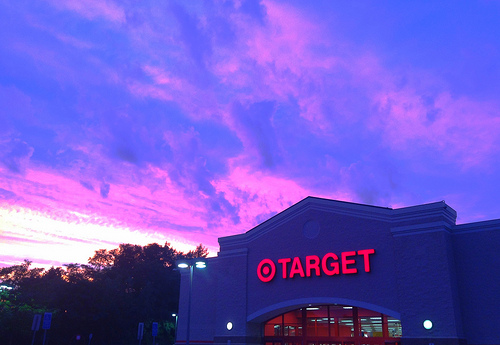 Target (NYSE: TBT) announced last week that it would not longer use gender-related terms to describe its aisles, according to The Huffington Post. For example, the company will not use the terms "girl" and "boy" to describe certain kinds of toys and bedding.
The company broke the news on its blog, A Bullseye View. According to HuffPost, it read:
"We know that shopping preferences and needs change and, as guests have pointed out, in some departments like Toys, Home or Entertainment, suggesting products by gender is unnecessary," Target noted on its blog. "Right now, our teams are working across the store to identify areas where we can phase out gender-based signage to help strike a better balance."
The company received much social media backlash because of the change, mostly due to customers complaining that this makes it more difficult to find certain items. Many complaints were submitted via Facebook and Twitter.
HuffPost reported a customer, Abi Betchel, tweeted a picture of a gendered-aisle at a location, which prompted the change.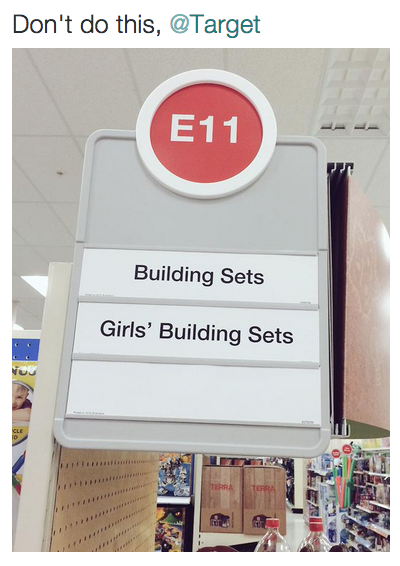 "I hope that Target and other retailers will pay attention to this conversation and consider removing gender from the way they market their toys," Bechtel told CNN, according to HuffPost. "I think that the overwhelming response to my tweet is a good indication that there are a lot of consumers who would welcome that change."
Gender issues seem to be at the forefront of the social conversation recently and the fact that some companies are taking matters into their own hands is not surprising in the least. Because of the instantaneous nature of social media, customers and consumers are able to respond and respond quickly to any issue they make take with a certain store. 
This is a prime example, and in this case, it worked. 
For more business and financial news, click here.
*This is editorial content and expresses the opinion of the reader.